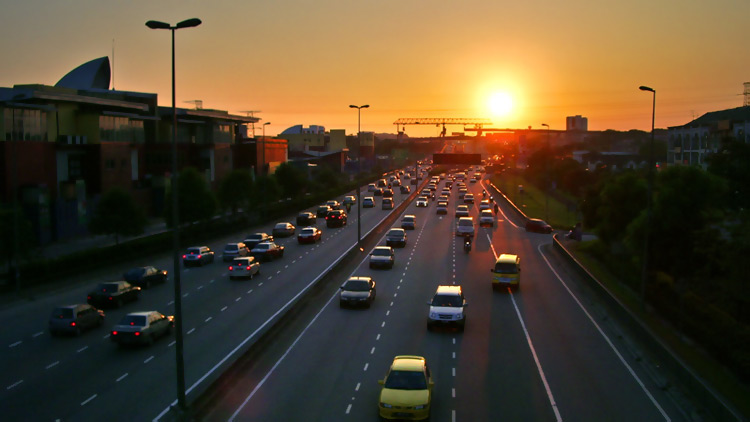 Why Take VIP Coach and Not Drive to Malaysia
I have switched to taking the VIP coaches when I have to consider the fatique of having to drive the car for some 5 hours, and having to bear with the traffic jams at the checkpoints and in Kuala Lumpur. As such, I have tried taking the Malaysia express buses on several occasions to Kuala Lumpur, Malacca, Genting Highlands, Lumut and Penang for work and also for leisure. And here's my travel experience...
Kuala Lumpur & Malacca - There are many departure time to choose from leaving Golden Mile Complex.
Lumut(gateway to Pangkor Island), Genting Highlands, Cameron Highlands and Penang - my preference is to depart Singapore on the last coach in the night and arrive at my destination early in the morning... or early hours of the morning.
Stops along journey - Food and Drink
Usually the coaches will take a toilet break or a short rest at Yong Peng. At Yong Peng, there are two rest areas. One with a better ambience with air-conditioning and the other like a big shed housing all the food and drink stalls.
I used to take the Nice Executive Coach before they changed management recently. Previously, NICE coaches would stop at the food centre with air-con and the food there is much better than the other "shed-like" canteen. My wife especially liked the Mee Rebus that was served there. For me, it was the cut-fruits and the variety of bread and buns available.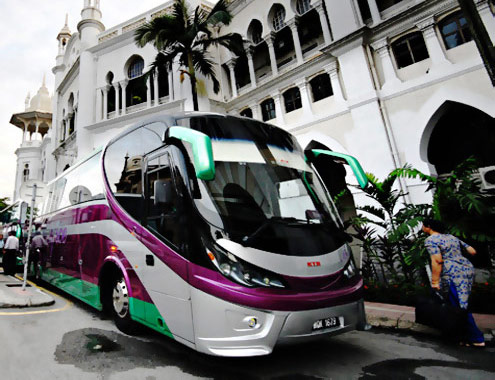 Many coaches to Malaysia will use the Tuas Second Link check point when entering Malaysia. At this checkpoint, in Singapore, I would advise you empty your bladder, as the toilets here are better maintained.
Tips on Clearing Custom & Immigration Checkpoint
One reason I do not encourage using the toilet at the Malaysia Custom & Immigration Checkpoint is that if you are held up by the custom officers for questioning on items which they deem duty must be paid, and through the hassle you will be delayed and at the end no time to go to the toilet no matter how full your bladder is... and the coach driver will be hurrying you and threatening you that if you do not hurry the coach will leave without you.
This is really pathetic, and you will have to wait for another 90 minutes till the coach arrives at Yong Peng. You will be first person rushing down the aisle of the coach to alight and rush for the toilet.
Well... I have not been caught in such a situation before, but believe me... I have seen some having to bear with such a situation. So, visit the toilet once you have cleared the Singapore Immigration at Tuas Checkpoint.
###
This article is contributed by Jolly Tan, an avid writer on travel and current affairs. You can find more of his interesting articles at http://hubpages.com/@jollytan
Book Your Bus Ticket Online
Find the best timing, compare prices and save the hustle of booking your bus ticket in person. You can now Book Your Bus Ticket Online.