Travelling by Bus to Malaysia
Luxury coaches and express bus services are popular with travellers between Singapore and Malaysia…
Each year, tens of thousands of tourists, migrant workers and students travel between Singapore and Malaysia's Malacca, Kuala Lumpur, Genting Highlands, Seremban, Ipoh, Penang and beyond by express buses and luxury coaches.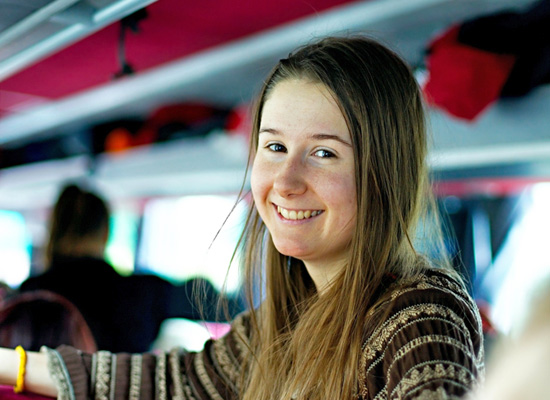 Why Take the Bus and Not Go by Air?
One of the reasons people prefer to take the express buses rather than budget airlines is the convenience (e.g. pickup points in the city or near MRT stations) and on the luxury coach - the wider seat and spacious legroom.
The express bus journey from Singapore to Kuala Lumpur may take 5 hours or more as compared to less than 1 hour of flight time. However, the actual total travel time to Kuala Lumpur may not differ too much when you consider the pre travel check-in time at the airport, immigration procedure and the 45-minute taxi ride from the KLIA to the KL city centre.
Another advantage of travelling by luxury coach is the availability of mobile network connection and the use of the mobile phone throughout the bus journey for those who want to be in constant contact with their office or family.
When Buses are Quicker and More Convenient
It may be quicker, cheaper and more convenient to take the express buses from Singapore to certain destinations in Malaysia. You can save the 90 minutes of pre travel check-in and the hefty taxi fares on airport transfer. If you plan to visit Malacca or Genting Highlands, take the bus. The express buses are comfortable and fares start from around $25.
How to Book Bus Tickets Online
Gone are the days when you have to go to the bus company ticketing office to buy your bus tickets. With online bus booking websites such as BusOnlineTicket.com and Easybook.com, you can search for the best bus timing, compare the ticket prices and book your tickets with various online payment options e.g. credit card and Paypal. You will also need to have a valid email address so that the bus ticket booking confirmation can be emailed to you.