Express Bus to Ipoh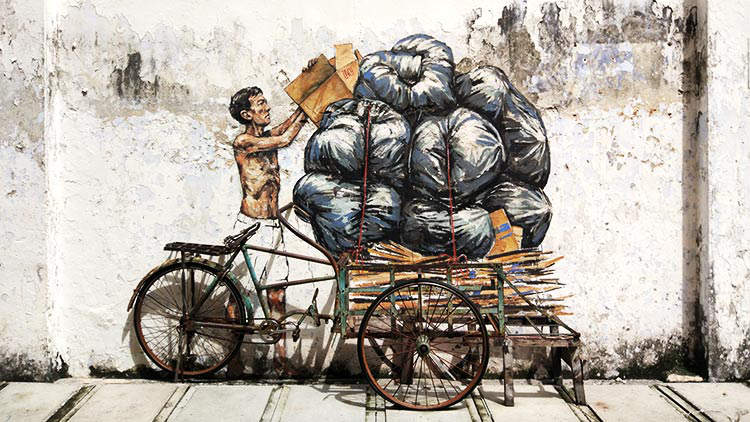 There are more than 5 different express bus companies offering direct services from Singapore to Ipoh; their prices are fairly competitive, ranging from $33 to $50.50, 1-way. However, they differ in their pickup and drop-off locations, so use the table below to select your preferred express bus operator.
Bus Company
Singapore
(Pickup Point)
Ipoh, Perak
(Dropoff Point)
Eltabina
The Plaza
(Beach Road)
Medan Gopeng
Amanjaya Bus Terminal
Golden Coach
Concorde Shopping Centre
Medan Gopeng
Grassland Express
Golden Mile Tower
Amanjaya Bus Terminal
Lapan Lapan Express
Park Royal Hotel
(Kitchener Road)
Jalan Bendahara
Medan Gopeng
Amanjaya Bus Terminal
Sri Maju Express
Golden Mile Tower
Jalan Bendahara
Amanjaya Bus Terminal
The One Travel & Tours
Golden Mile Tower
Boon Lay Shopping Centre
Restoran Foh San
Amanjaya Bus Terminal
**The timing & bus ticket prices are indicative, please click here for the latest.
There are two bus terminals in Ipoh: Medan Gopeng, located in the heart of the city for bus services within Perak, and Amanjaya Bus Terminal, about 15km from the city centre which serves the long-distance interstate express buses. Passengers who alight at Amanjaya can take a shuttle bus to the city centre. Some bus operators drop passengers off at Jalan Bendahara which is nearer to Ipoh city centre than Amanjaya bus terminal.
Express Buses from Ipoh
If you are returning from Ipoh to Singapore, then it may a better option to take the express buses from Jalan Bendahara than travelling out of town to Amanjaya Bus Terminal. However, if you intend to go to other part of Malaysia e.g. Penang, Cameron Highlands or Malacca, then you will have to take an express bus from Amanjaya.
Book Your Ipoh Bus Tickets Online
Here's a couple of websites offering bus tickets online: BusOnlineTicket.com and Easybook.com. With online booking you can compare bus fares and select timing from a wide selections of bus operators.

Ipoh Street Art
When you are in Ipoh, this is the one thing that you must do: take a walk in the Old Town to hunt for Ernest Zacharevic's mural. Here's a couple of them: "Couple having noodle" and "Girl standing on stool".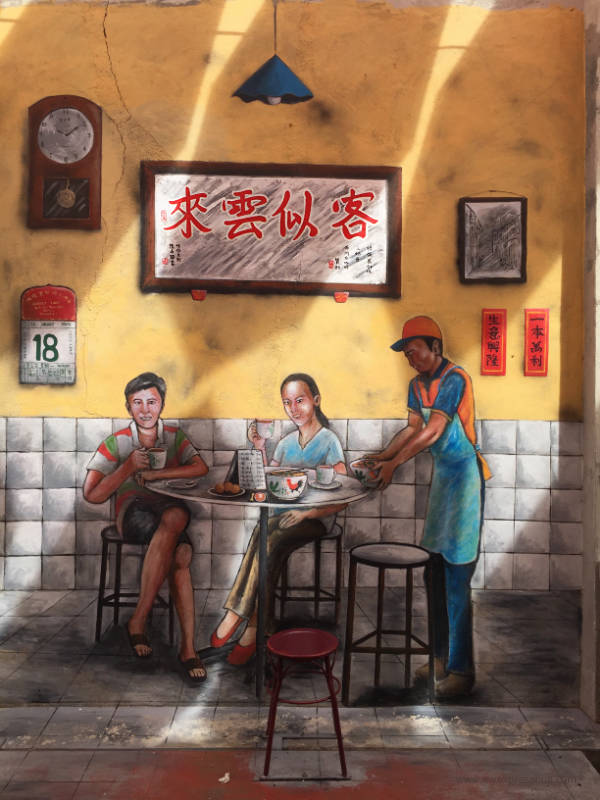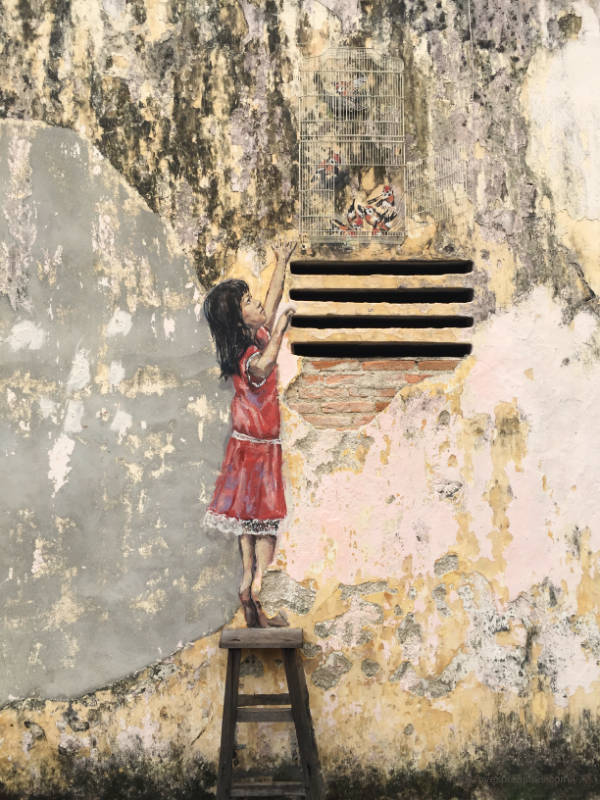 Besides the famous street art by Ernest Zacharevic, there are numerous other interesting murals commissioned by property owner.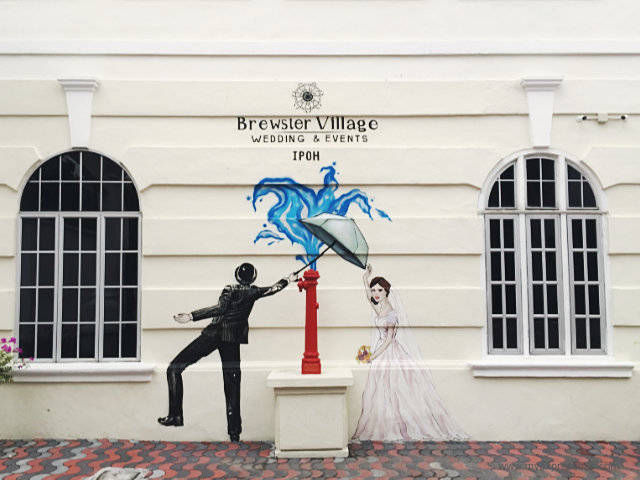 Where to Eat
It's always a case of "too much food, too little time"; be sure, however, to dine at these spots during your trip.
Hong Kee Confectionary
Heavenly spot selling delicious Malaysian sweet treats, including egg tarts, egg cake rolls and chicken pies.
Ma Jie Curry
Ma Jie Curry whips up rich, sinful and aromatic curried noodles – expect lots of spice and flavour.
Ipoh Tong Sui Kai (Desserts Street)
Try the desserts at any of the stalls here, including the kueh, sago and of course, Ipoh's favourite mixed fruit ice kachang.
Where to Stay
The following hotels are great places to stay in Ipoh; they are all centrally located, and are near the old bus terminal, Medan Gopeng.
French Hotel Ipoh
Our favourite pick on the list, French Hotel Ipoh's spacious rooms and unique décor (some may say it's quirky).
Service at this hotel is impeccable; expect smiling receptionists who are glad to help you plan your holiday, and most guests who stay here rave about the comfort of its rooms and amenities. Free Wi-Fi access. The French Hotel Ipoh room rates start from SGD$45.
Kinta Riverfront Hotel Ipoh
A four-star establishment, this is is a pleasant, value-for-money choice located next to the river and near Ipoh city center. Room rates start from SGD75.
Syuen Hotel Ipoh
This hotel is perfect for family travellers, with special family rooms (it often offers promotional rates, so plan your trip in advance to get the best deals). Centrally located, its rooms are spacious and include free Wi-Fi access. Room rates start from SGD70.