Express Bus to Ipoh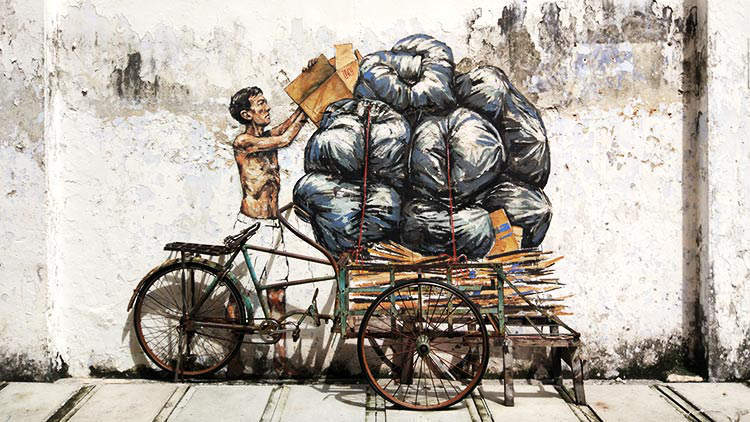 There are more than 5 different express bus companies offering direct services from Singapore to Ipoh; their prices are fairly competitive, ranging from $33 to $50.50, 1-way. However, they differ in their pickup and drop-off locations, so use the table below to select your preferred express bus operator.
Bus Company
Singapore
(Pickup Point)
Ipoh, Perak
(Dropoff Point)
Eltabina
The Plaza
(Beach Road)
Medan Gopeng
Amanjaya Bus Terminal
Golden Coach
Concorde Shopping Centre
Medan Gopeng
Grassland Express
Golden Mile Tower
Amanjaya Bus Terminal
Lapan Lapan
Park Royal Hotel
(Kitchener Road)
Jalan Bendahara
Medan Gopeng
Amanjaya Bus Terminal
Sri Maju
Golden Mile Tower
Jalan Bendahara
Amanjaya Bus Terminal
The One Travel & Tours
Golden Mile Tower
Boon Lay Shopping Centre
Restoran Foh San
Amanjaya Bus Terminal
**The timing & bus ticket prices are indicative, please click here for the latest.
There are two bus terminals in Ipoh: Medan Gopeng, located in the heart of the city for bus services within Perak, and Amanjaya Bus Terminal, about 15km from the city centre which serves the long-distance interstate express buses. Passengers who alight at Amanjaya can take a shuttle bus to the city centre. Some bus operators drop passengers off at Jalan Bendahara which is nearer to Ipoh city centre than Amanjaya bus terminal.
Express Buses from Ipoh
If you are returning from Ipoh to Singapore, then it may a better option to take the express buses from Jalan Bendahara than travelling out of town to Amanjaya Bus Terminal. However, if you intend to go to other part of Malaysia e.g. Penang, Cameron Highlands or Malacca, then you will have to take an express bus from Amanjaya.
Book Your Ipoh Bus Tickets Online
Here's a couple of websites offering bus tickets online: BusOnlineTicket.com and Easybook.com. With online booking you can compare bus fares and select timing from a wide selections of bus operators.