Eltabina Express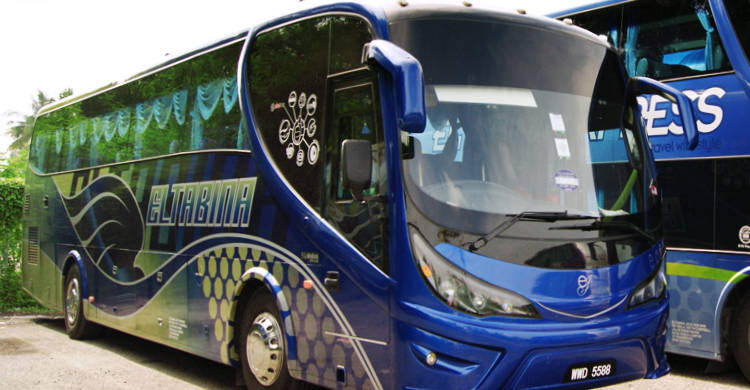 Established in 1997, Eltabina Jaya Express Pte Ltd has become one of the preferred express bus companies for long-distance bus trips from Singapore to Kuala Lumpur, Seremban and Ipoh. The pick-up and drop-off point for Eltabina Express is located at The Plaza along Beach Road in Singapore.
Bus to KL
For express buses going to Kuala Lumpur, you can drop off at TBS(Terminal Bersepadu Selatan) or at Bukit Bintang shopping district in the city centre of KL near ANSA Hotel, walking distance to the Bukit Bintang monorail station. There are 4 departures daily: 8.30am, 2.30pm, 7.15pm and 10.15pm. The bus ticket price from Singapore to Kuala Lumpur starts from SGD30 and the bus travel time to KL takes about 5-6 hours depending your drop-off location.
Bus to Ipoh
If your destination is Ipoh you can choose to drop off either at Medan Gopeng or Amanjaya Bus Terminal. For those who are visiting Ipoh for leisure, Medan Gopeng is preferred since it is nearer to the city centre than the Amanjaya Terminal. The departure timings from Singapore to Ipoh are 9.45pm and 10pm. The bus ticket to Ipoh costs SGD38 and the bus travel time takes about 8 hours.
Bus to Seremban
For Eltabina buses to Seremban, the drop-off point is located at Terminal 1 Bus Station. There departure timings from The Plaza to Seremban are 8.30am, 2.30pm, 7pm and 10.15pm. The bus ticket price Seremban costs from SGD30 and the bus travel time to Seremban takes about 5 hours.
Super VIP 27-Seater & Double-deck Coach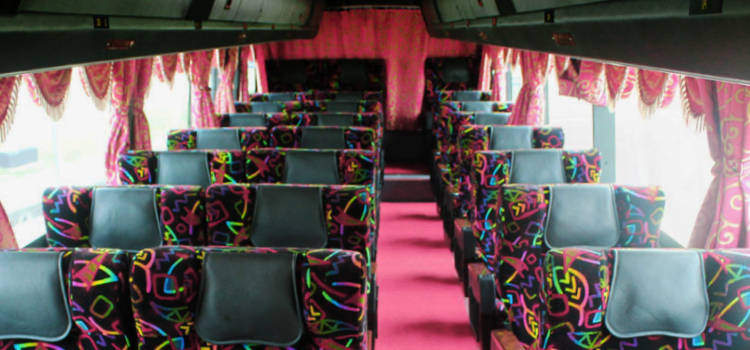 The Eltabina express bus fleet includes both the 27-seater Super VIP(VIP27) and 38-seater double-deck coach(DD-38). The seats are spacious and arranged in 3 seats in a row (2+1 configuration). The double-decker has 9 seats in the lower deck and 28 seats in the upper deck.
Eltabina Express Timing & Bus Fares
The table below shows the departure timing and ticket prices for buses departing from The Plaza at Beach Road, Singapore to Yong Peng, Seremban, Kuala Lumpur and Ipoh. Click here to book your bus ticket online.
Pickup Point
Destination
Departure Time
Ticket Price**
1-Way
The Plaza
Beach Road
Johor
-Yong Peng
8.30am, 2.30pm, 7pm, 7.15pm, 10.15pm
fr SGD20
Kuala Lumpur
-TBS
-Bukit Bintang
8.30am, 2.30pm, 7.15pm, 10.15pm
fr SGD30
Negeri Sembilan
-Seremban
8.30am, 2.30pm, 7pm, 10.15pm
fr SGD30
Ipoh
-Ipoh Amanjaya
-Medan Gopeng
9.45pm, 10pm
fr SGD38
**The above timing and fares are subjected to changes without notice.
Book Your Express Bus Ticket Online
Search for the best timing and compare prices among express bus operators at Easybook.com.