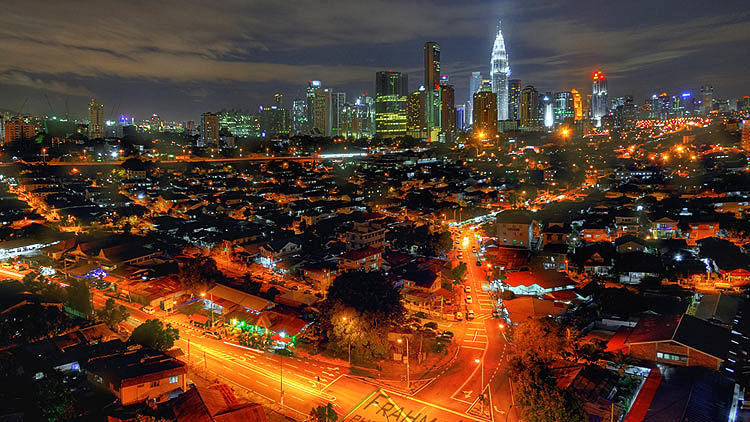 Going to Kuala Lumpur by Express Bus
Taking an express bus from Singapore to Kuala Lumpur is popular with travellers looking for cost saving and convenience of arriving directly in the heart of KL hotels and shopping belt without the hassle of airport transfer.
Some of the preferred express buses to KL include:
Reasons being their established brands and unqiue product offers e.g. pickup locations, spacious and comfortable seats, onboard meals, entertainment and WiFi connectivity.
Express Bus Pickup Locations
Here's some of the popular pick-up points for express buses to Kuala Lumpur from Singapore:
Arriving at KL City Centre - Cheaper and Less Hassle
It is still cheaper to take the express bus to Malaysia than taking the cheap flights from Singapore. The bus fare for a one-way trip from Singapore to Kuala Lumpur costs about SGD25 and the bus will take you right into Kuala Lumpur city centre.
Typically, the express buses to KL are fairly spacious with 3 seats arranged in a row. The SVIP class has between 24 to 27 seats and a 1-way bus ticket costs from SGD25 to SGD40.
For the ultimate comfort and luxury, you may choose to travel on a 18-seater luxury Singapore-KL coach that will cost you upwards of SGD59 (e.g. Transtar Solitaire), which offers more leg room and elbow space.
Stay Connected with Your Mobile Devices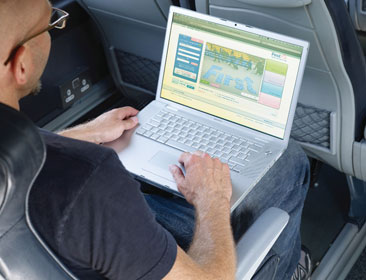 With roaming, you can remain contactable with your mobile phone. This may be one good reason why people choose to travel by an express bus to Malaysia.
On top of that, many of the Singapore to Kuala Lumpur coaches now have power plug points at the seat for you charge your laptop and tablet computers and use them throughout the entire 6-hour bus journey.
Coach with WiFi to Kuala Lumpur
Some bus operators even advertised to have WiFi internet access onboard, however, most of the time the connection is slow and intermittent. Also, not all the express buses in their fleet are equipped with WiFi, you will have to confirm at the time of booking with the express bus company that the coach has free internet access onboard.
Meal Served Onboard, Shorter Travelling Time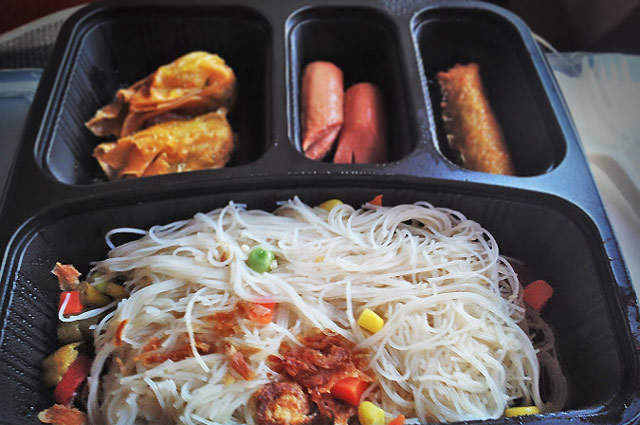 Aeroline, Nice Coach and Transtar Solitaire serve light meal onboard to cut down the intermediate stops and reduce the total travel time. As a rule of thumb, the higher the class and price, the better the seat and the shorter the travel time.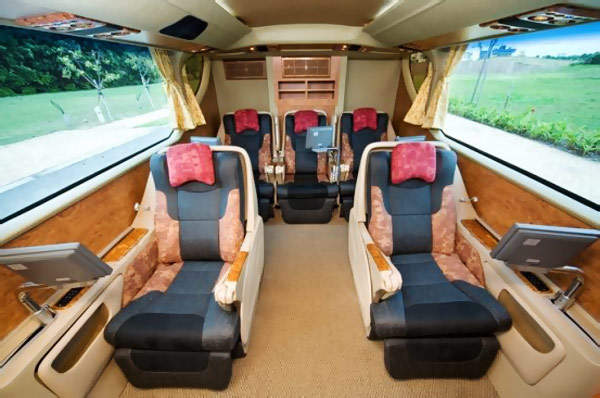 Book Your Bus Ticket Online
Here's a couple of websites offering bus tickets: BusOnlineTicket.com and Easybook.com. With online booking you can compare bus fares and select timing from a wide selections of bus operators.

Join the discussion