Bus to Malacca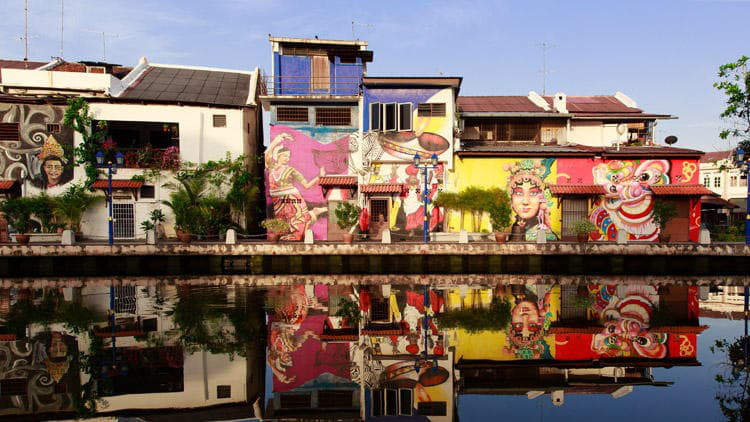 Malacca (aka Melaka) is a popular destination for many Singaporeans looking to get away for a quick weekend. Visitors from Singapore love Malacca for its famous food, historical sights and more importantly, its proximity.
There are plenty of express bus companies that operate services between Singapore and Malacca. Taking an express bus to Malacca from Singapore will cost between SGD15 and SGD33 for a one-way bus ticket. Typically, the higher price ticket offers more spacious seat and newer VIP coach, also it depends on the pick-up and drop-off locations.
Beside the popular pick-up points at Golden Mile Complex and Golden Mile Tower along Beach Road, you may want to consider taking the express bus to Malacca from Bugis: at the Bugis MRT station taxi stand or at the nearby Queen Street Bus Terminal(8 departures daily, fr SGD18 one-way).
Singapore to Malacca Bus Ticket Prices
Bus Company
Singapore
(Pick-up)
Malacca
(Drop-off)
Ticket Price**
(1-Way)
707 Inc
Queen Street(near Bugis MRT)
Boon Lay
707 Hotel Malacca Apple
707 Hotel Malacca Orange
707 Jonker Street Strawberry Casa Hotel
Casa De Rio Melaka
Dataran Pahlawan Melaka Megamall
Estadia Hotel
Hatten Hotel
Mahkota Medical Centre
Melaka Sentral
SGD23
Delima Express
City Plaza
Melaka Sentral
SGD22
Golden Coach
City Plaza Singapore
Concorde Shopping Centre
Melaka Sentral
SGD28
Luxury Coach
Concorde Hotel
(Orchard Road)
Hatten Hotel
Equatorial Hotel
Casa Del Rio Melaka
Swiss Garden Hoteland
The Straits Hoteland Suites
SGD29
Starmart Express
Golden Mile Tower
Boon Lay
Park Royal Hotel
City Plaza Singapore
Dataran Pahlawan Melaka Megamall
Equatorial Hotel
Estadia Hotel
Hatten Hotel
Mahkota Medical Centre
Bandar Hilir
Melaka Sentral
SGD15
The One Travel & Tours
Boon Lay
Golden Mile Tower
Equatorial Hotel
Estadia Hotel
Hatten Hotel
Mahkota Hotel
The Straits Hotel and Suites
Melaka Sentral
SGD21
**The above fares are subjected to changes without notice.
With bus ticket prices already so low, it's best you choose the express bus service that goes straight to your hotel rather than the cheapest one. Here's a couple of websites where you can search for the best timing and buy bus tickets online: BusOnlineTicket.com and Easybook.com.
Pick-up and Drop-off at Hotels
For tourists who want the convenience of departing from Orchard Road and dropping off at the popular hotels in Malacca, you may consider Luxury Coach. It offers daily express bus from from Orchard Road to Malacca's Casa Del Rio, Equatorial Hotel, Hatten Hotel, Swiss Garden Hotel and The Straits Hotel
Several express companies including 707 Inc and The One Travel & Tours offer convenient drop-off at these Malacca hotels: Casa Del Rio Melaka, Equatorial Hotel, Estadia Hotel, Mahkota Hotel, The Straits Hotel, Holiday Inn, Ramada Plaza and Hatten Hotel(very popular with visitors from Singapore).
However, if those were unavailable or you decided to look for budget accommodation then you may consider other services which bring you to the Melaka Sentral Bus Terminal and cost a little cheaper.
Golden Coach Express offers trips from Concorde Shopping Centre(Orchard Road) to Alor Gajah, which is located at least 10km from the city centre, for $28. My advice is to avoid this service unless you're very familiar with Malacca.
Buses to Melaka Sentral
The express bus services that will go from Singapore to Melaka Sentral bus terminal are:
The city centre is located 4.5km from the Melaka Sentral bus terminal. Take the local bus 17 (at the back of the bus terminal) to Chinatown, Taming Sari, the historical city centre, Mahkota Parade, Melaka Raya and the Portuguese Settlement.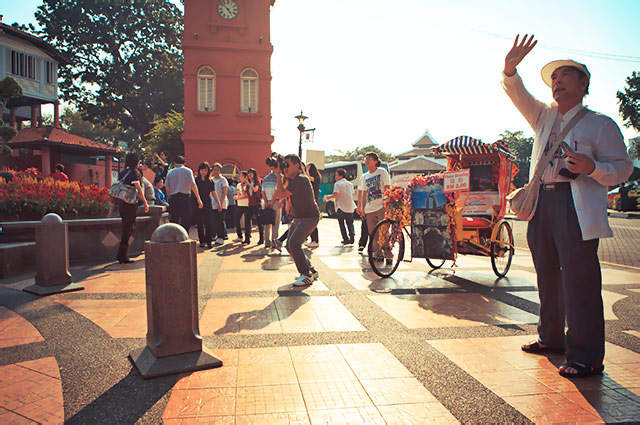 For your return trip, be sure to cross the street before boarding your bus or you might have to endure an unnecessarily long journey (#17 is a loop service, so if you're unsure, you can board it from the same stop at which you alighted).
Taxis are an alternative and affordable option – peak hour fares to Jonker Street from the bus station should cost no more than RM12(S$5).
See & Do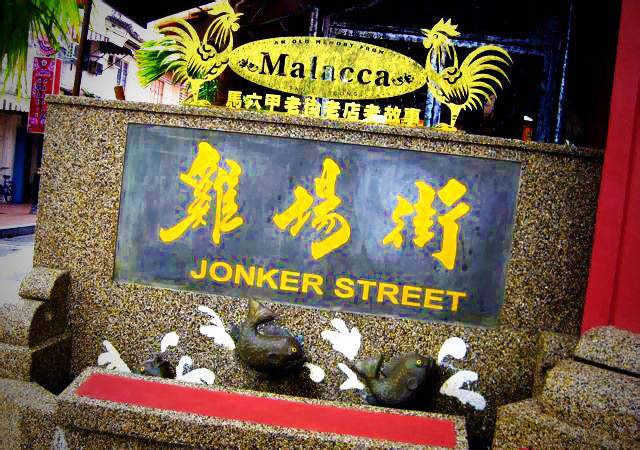 Jonker Street is a hip street in the centre of Chinatown, renowned for its wide variety of clothes and restaurants. Be sure to visit the street's night market on Fridays and Saturdays. The market is a foodie's paradise, with everything from fried carrot cake to fresh egg ice cream.
To read more about "See & Do", click 10 Free Things To Do in Malacca.
Book Your Express Bus Ticket Online
Find the best timing, compare prices and save the hustle of booking your bus ticket in person. You can now Book Your Bus Ticket Online.