Top 10 Free Things To Do in Malacca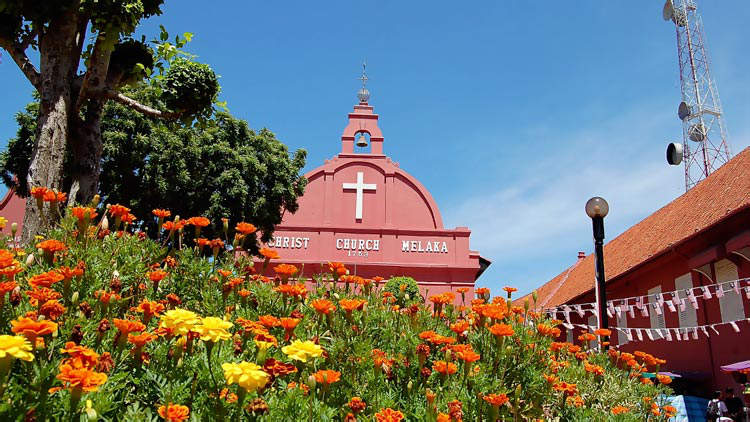 If you're looking for an easy, stress-free and affordable family getaway this festive season, head up north to Malacca and immerse yourself in its charming culture and history.
The activities listed below are perfect for a weekend trip. To find our more about express bus to Malacca, click here.
1. Malacca's Historic Districts
Begin your trip with an enriching walk through Malacca's historical district. The buildings in the district are painted a distinctive red. Must-see areas include the Dutch Square, flanked by The Christ Church and the Stadhuys, and home to Malacca's iconic Tang Beng Swee Clock Tower.
A walk through the historic district will give you a great insight into Malacca's rich and diverse architecture, spanning from Dutch (the Stadhuys) and a mix of Chinese, Javanese and Arab influence (Masjid Kampung Hulu).
There are plenty of hotels nearby, ranging from the 4-star Hotel Equatorial Melaka to the 2-star Fenix Inn Melaka, so consider staying here during your trip. To search more hotel deals, use the search box at the end of this guide.
2. Malacca River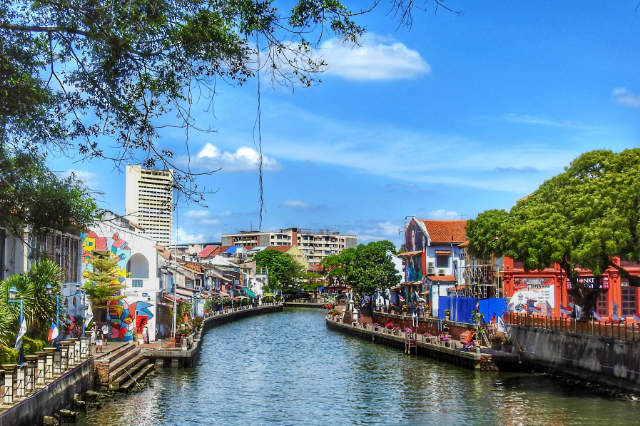 While some of you may be tired of rivers after one too many nights at our own Singapore River, do give the Malacca River a shot. Begin your walk near Jalan Munshi Abdullah, preferably around dusk, and watch beautifully lit houses, decorated with large, bold murals.
3. Climb Bukit St. Paul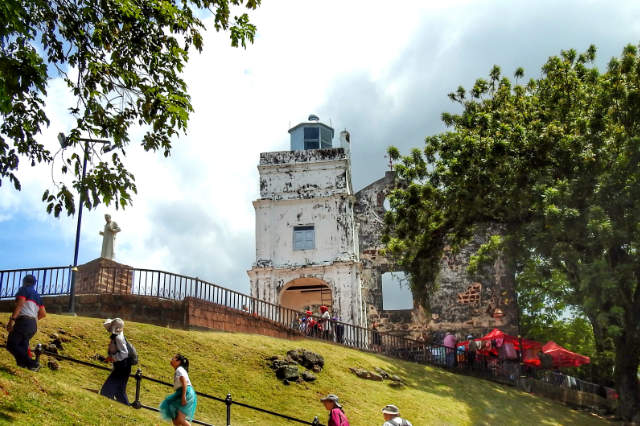 Trek to the top of Bukit St. Paul and be wowed by St. Paul's Church, a Portuguese church built in 1521. A statue of St. Francis Xavier greets visitors – you might notice, however, that the statue's right arm is missing. Interestingly, a day after it was erected, a casuarina tree fell on it and broke off its right arm. Erected along the church's walls are a series of tombstones of various missionaries and bishops.
4. Visit Portuguese Village
The festive period is splendid for a trip to the Portuguese village, popularly known as Medan Portugis. Descendents of Portuguese conquerors live here and take pride in their Christmas decorations; the entire settlement glows with festive lighting. Be sure to sample Portuguese food at one of the many restaurants here.
5. Padang Kemunting Sea Turtle Sanctuary
For those who self-drive to Malacca, here's a place away from the usual tourist crowd. Situated about 30km north of Malacca city, this beach is a perfect spot to look out for the majestic Hawksbill turtle. You can find more information on Padang Kemunting Turtle Management Centre at TripAdvisor.
6. Go Temple Hopping
Malacca is famous for its numerous Chinese temples, including Poh San Teng Temple, Geok Hu Keng Temple (3km from the main city), and the famous Cheng Hoon Teng Temple.
The Cheng Hoon Teng Temple is Malaysia's oldest temple, dating back to at least 1695. It is located along the aptly-named Harmony Street, right next to a Hindu temple (Sri Poyatha Vinayagar Moorthi temple) and the Kampung Kling mosque.
7. Jonker Street Night Market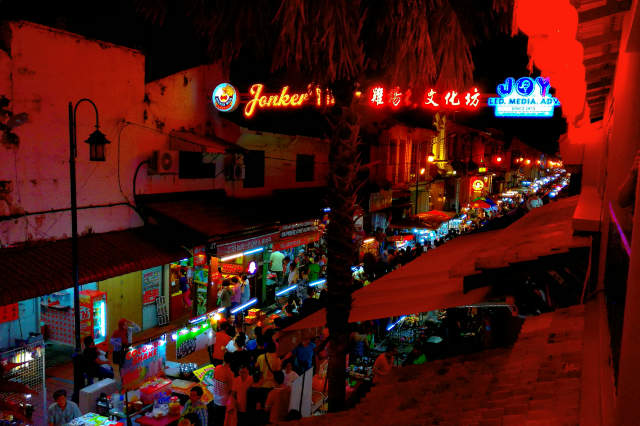 Open every weekend, this colourful bazaar is the place to go for just about anything: souvenirs, antiques, crafts and electronics. Even if you're not looking for anything, treat yourself to local treats such as chicken rice balls, chocolate-dipped grapes and caramel kiwis.
8. Malacca Straits Mosque
This mosque, known locally as Masjid Selat Melaka, is a spectacular sight at night. It is located on the man-made island of Pulau Melaka.
9. Bukit China
Yet another hill to climb; this time, it's home to one of the largest Chinese cemeteries outside China. Graves here have been traced back to as early as the 17th century. Bukit China also provides a wonderful bird's eye view of Malacca.
10. Watch Malacca go by from a road-side cafe
This may not be free but it's the perfect way to wind down your Malaccan getaway. Get a coffee at the Limau Limau Cafe and breathe in the historical and cultural air of Malacca.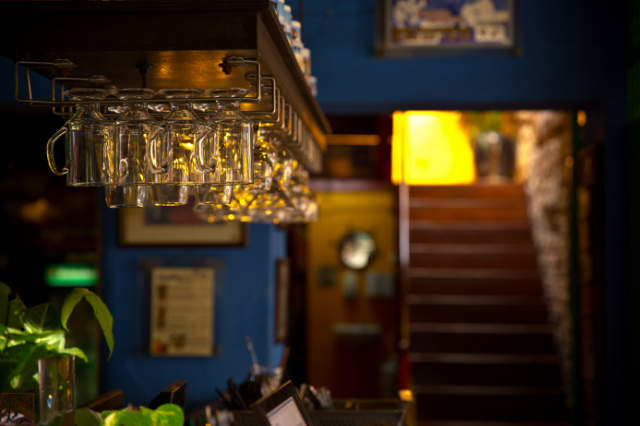 Where to Stay in Malacca
Use the following form to search for the best hotel deals in Malacca:
Book Your Express Bus Ticket Online
Click the button below to search for express bus timing and plan your weekend getaways now.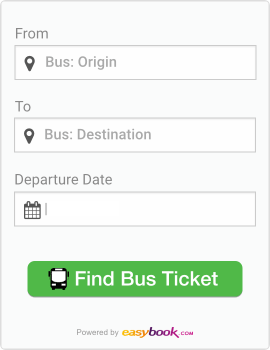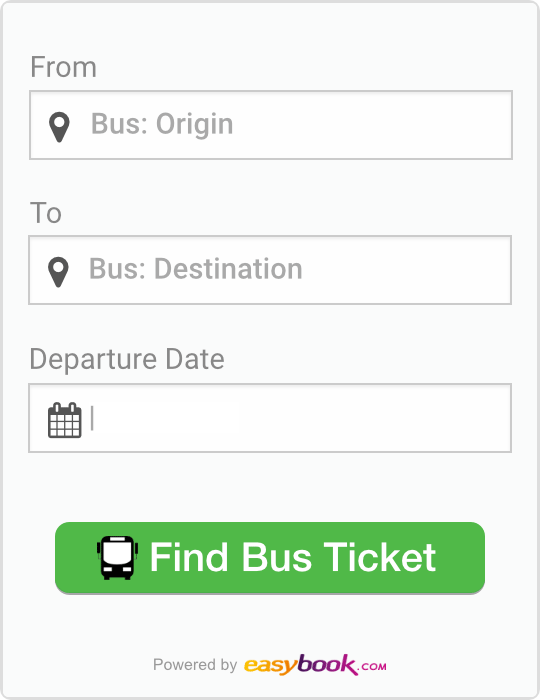 Join the discussion