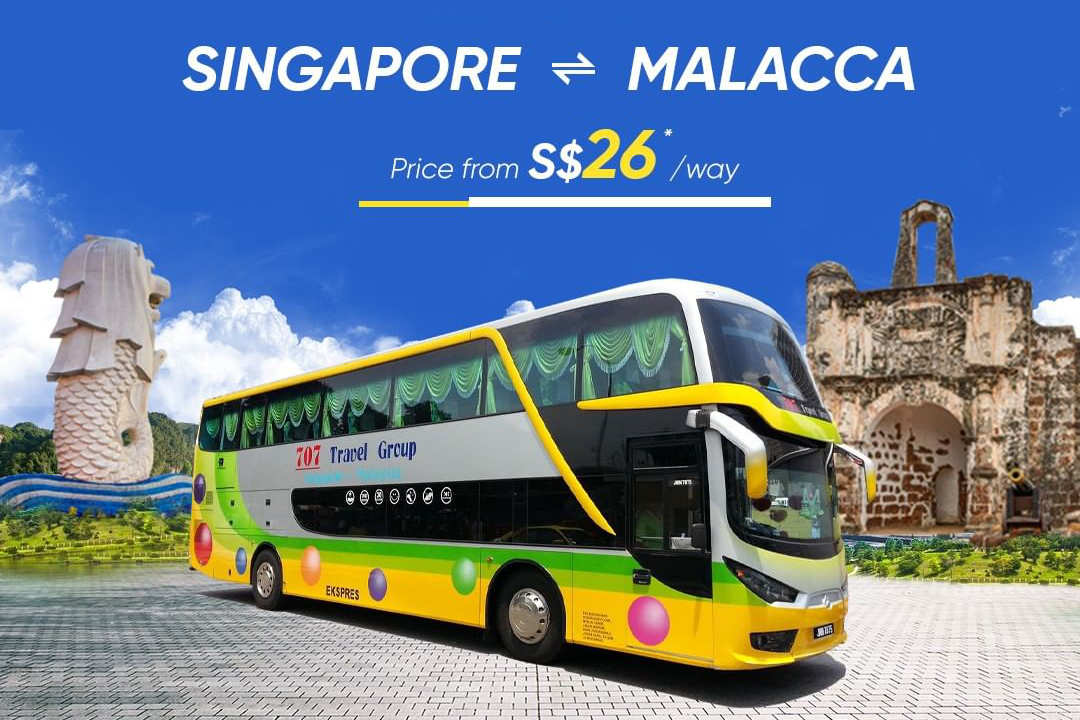 [29 Apr 2022] With the opening of Singapore-Malaysia land border, 707-Inc has resumed its express bus service from Queen Street Terminal (near Bugis MRT Station) to Malacca. The drop-off points in Malacca include Melaka Sentral Bus Terminal and these hotels located near the city centre: Casa Del Rio Hotel, Estadia Hotel and Hatten Hotel. The Singapore to Malacca bus ticket starts from SGD26 and costs a little bit more on certain timing and drop-off locations. The timing and price table below are subjected to changes and provided for your reference.
Pick-up
Drop-off
Departure Time
Ticket Price
1-Way
Singapore
Queen Street Bus Terminal
Malacca
-Melaka Sentral Bus Terminal
-Casa Del Rio Hotel
-Estadia Hotel
-Hatten Hotel
7.15am, 9.15am, 11.15am, 1pm, 3.30pm
fr SGD26.00
Malacca
-Melaka Sentral Bus Terminal
[email protected] 28
6.30pm
SGD26.00
*The above timing and bus ticket prices are subjected to changes without notice.
To book your express bus ticket online, click BusOnlineTicket.com.


About 707-Inc
707-Inc, based in Singapore, is managed by Great Excursion Travel Pte Ltd. It offers express bus services between Singapore and popular tourist destinations in Peninsular Malaysia such as Malacca and Genting Highlands. The bus fleet includes 27-seater, 30-seater or the 45-seater double-deckers.
You might also like