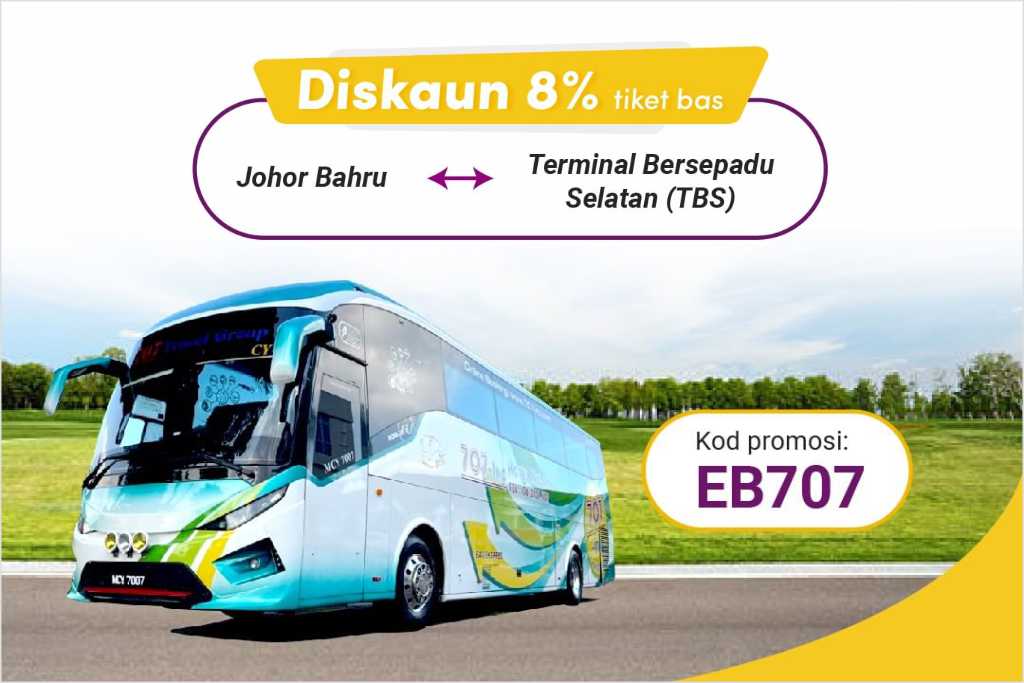 [23 March 2022] From now until 31 March 2022, you can enjoy 8% discount on 707-Inc bus trips between Johor Barhu and TBS(Terminal Bersepadu Selatan) wben book your ticket online at Easybook.com.
From Johor Bahru, you can board the 707 bus at JB Larkin Terminal, Tun Aminah or JB Sri Putri. As for trips from TBS to Johor Bahru, the drop-off location is JB Larkin Terminal.
There are 6 trips daily from JB Larkin Terminal to TBS - first bus departs at 8.15am and last bus at 10.30pm. From Tun Aminah and JB Sri Putri in Johor Bahru, there are 3 departure timing - 8.45am, 1.45pm and 10.45pm. As for bus from TBS to Johor Bahru, the drop-off is at JB Larkin Terminal only and there are 6 departures between 8.15am and 7.35pm.
Pick‑up
Drop‑off
Departure Time
Ticket Price
1-Way
JB Larkin Terminal
TBS
(Terminal Bersepadu Selatan)
8.15am, 8.30am, 1.15pm, 1.30pm, 10.15pm, 10.30pm
MYR35
Tun Aminah
JB Sri Putri
8.45am, 1.45pm, 10.45pm
TBS
(Terminal Bersepadu Selatan)
JB Larkin Terminal
8.15am, 8.30am, 3.30pm, 3.50pm, 7.15pm, 7.35pm
MYR35
To find out more about this deal, click here and to book the 707-Inc bus ticket for JB-TBS trip, click Easybook.com and use the promo code EB707 when you check out.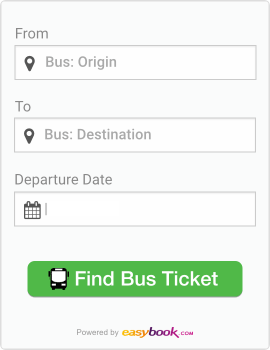 About 707-Inc
707-Inc, based in Singapore, is managed by Great Excursion Travel Pte Ltd. It offers express bus services between Singapore and popular tourist destinations in Peninsular Malaysia such as Malacca and Genting Highlands. The bus fleet includes 27-seater, 30-seater or the 45-seater double-deckers.
You might also like