[23 December 2021] In response to the growing threat of the Omicron coronavirus strain causing Covid-19, Singapore authorities are freezing VTL bus ticket sales for entering Singapore from Dec 23, 2021 to Jan 20, 2022. Those who already hold bus ticket and meet all the other requirements can continue to travel under the scheme.
As for entry into Singapore from Jan 21 onwards, the bus ticket sales will be halved.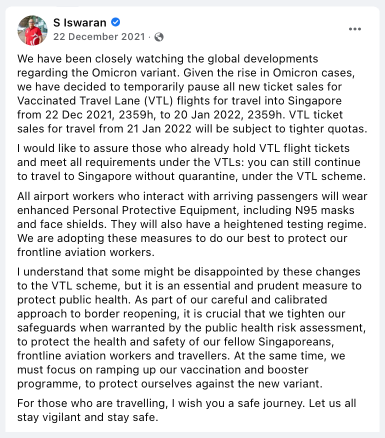 In a Facebook post, Transport Minister S Iswaran said that some people may be disappointed by the latest changes, but that it is an "essential and prudent measure to protect public health".
To book your Causeway Link VTL Bus Tickets from Jan 21 onwards, click Easybook.com.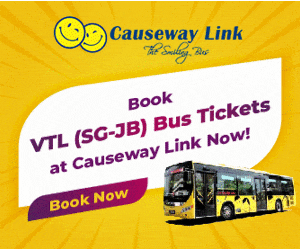 About Causeway Link
Causeway Link is one of the largest bus operators based in Johor Bahru. It is known for the cross border bus service between Johor Bahru and Singapore, and express bus services from Johor Bahru (JB Sentral and Larkin) to tourist attractions in Johor and across peninsular Malaysia.
You might also like