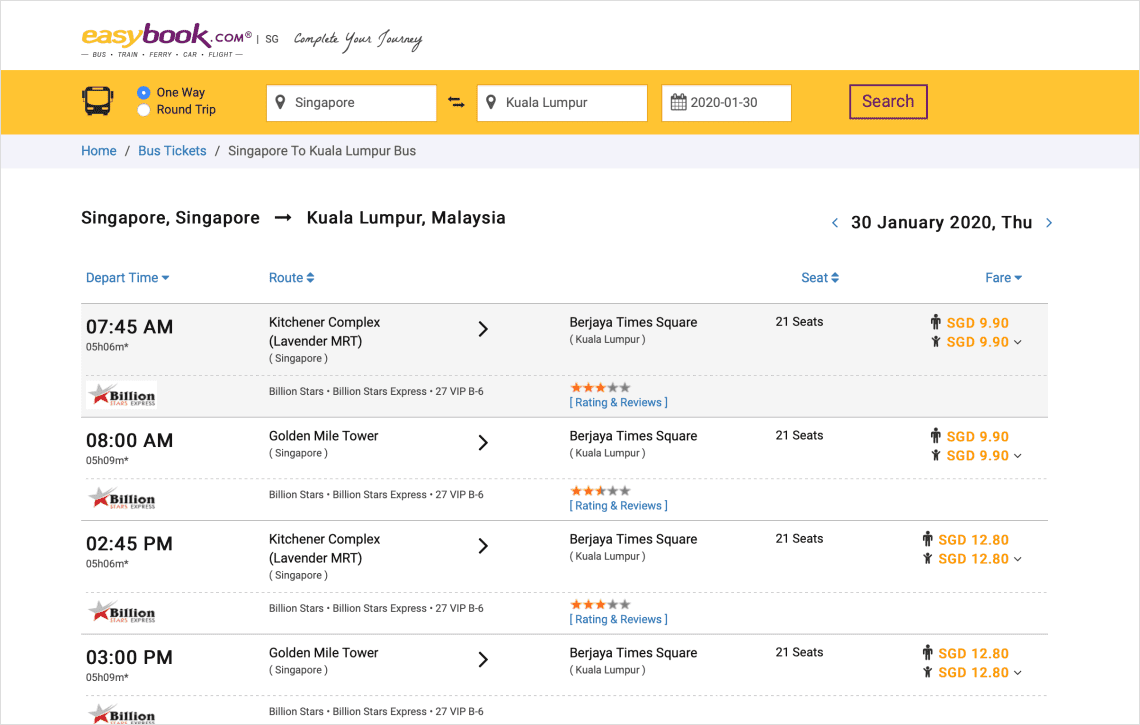 [19 Dec 2019] Planning to take an express bus to Kuala Lumpur from Singapore? You may very well be in for a bargain! This week's cheap bus SG to KL costs only SGD9.90 by Billion Stars. You can catch the express bus at Kitchener Complex (Lavender MRT) or at Golden Mile Complex. In Kuala Lumpur, the drop-off points are Terminal Bersepadu Selatan(TBS) and Berjaya Times Square.
Singapore to Kuala Lumpur Travel Time
Depending on the pick-up and drop-off locations, the travel time from Singapore to Kuala Lumpur takes between 6 and 7 hours barring any major traffic congestion and delay at the checkpoints. The bus to TBS takes about 6 hours and those stopping at Berjaya Times Square and KL Sentral will take about 7 hours.
Pick-up
Singapore
Drop-off
Kuala Lumpur
Timing
Kitchener Complex
(Lavender MRT Exit B)
Terminal Bersepadu Selatan(TBS)
Berjaya Times Square
7.45am
Golden Mile Complex
8am
The $10 bus tickets to Kuala Lumpur are limited to selected timing and available on some days of the week. Click www.easybook.com to check availability and to book your tickets online.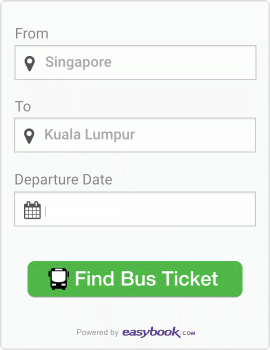 About Billion Stars Express
Billion Stars is a reliable bus operator, noted for their ability to provide comfort and safety for passengers who are travelling to near or faraway destination. The company ensures their coaches are well-maintained at a high standard with good facilities including Wi-Fi for the convenient of all passengers on board.
You might also like