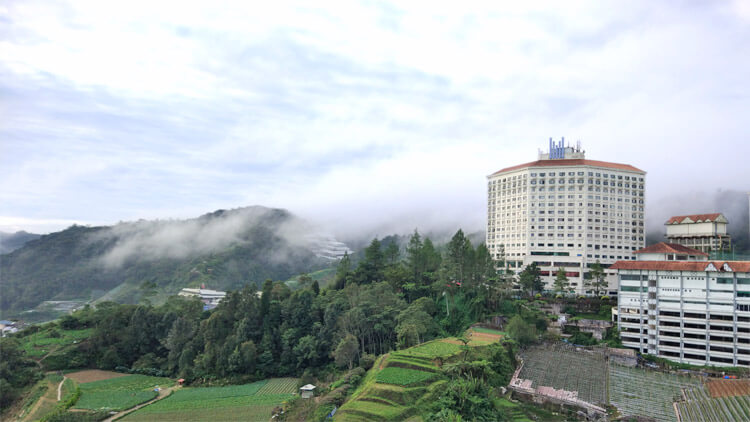 Express Buses to Cameron Highlands
There are two bus operators that ply the Singapore-Cameron Highlands route: Konsortium and The One Travel & Tours. The journey from Beach Road, Singapore to Brinchang/Tanah Rata in Cameron Highlands takes about 9 hours. The bus leaves Singapore at 10.30pm and you can sleep throughout journey after clearing the Malaysia immigration. It may seems to be a long ride but you save the hassle of checking in and out of airports and not having to pay exorbitant transfer fares from KLIA to Cameron Highlands!
Konsortium buses will stop at any of these locations: Copthorne Hotel, De La Ferns Cameron Highlands, Heritage Hotel, Strawberry Park Resort and Tanah Rata.
The One Travel & Tours will drop-off at Copthorne Hotel in Brinchang.
Bus to Cameron Highlands Timing & Fares
Bus Company
Drop-off Point
Departure Time
Ticket Price**
(1-Way)
Konsortium
Copthorne Hotel,
De La Ferns,
Heritage Hotel,
Strawberry Park Resort,
Tanah Rata
10.30pm
fr SGD44
The One Travel & Tours
Copthorne Hotel
10.30pm
fr SGD46.50
UN Express
Copthorne Hotel
10pm
fr SGD48
**The timing & bus ticket prices are indicative, please click here for the latest.
Note: If you prefer to fly from Singapore to KLIA, and then by bus from KL to Cameron Highlands, there are several bus operators doing the route from TBS to Tanah Rata.
Book Your Cameron Highlands Bus Tickets Online
Here's a couple of websites offering bus tickets online: BusOnlineTicket.com and Easybook.com. With online booking you can compare bus fares and select timing from a wide selections of bus operators.

Join the discussion