Discovering the 5 Lesser Known Places in Malaysia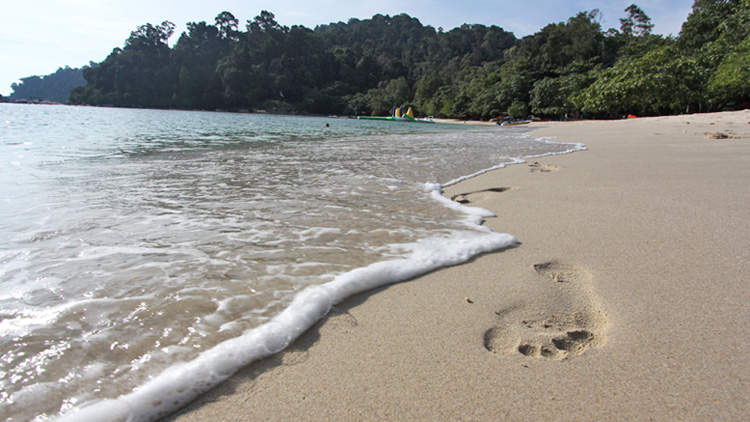 Think you know Malaysia like the back of your hand? Think again as we explore Malaysia like you've never seen it before.
You've probably been to most of Malaysia's major tourist attractions – there's the Petronas Towers in Kuala Lumpur, the charming colonial Malacca, the bustling beaches of Penang.
However, there are spots in Malaysia that are still a mystery to the seasoned travellers; quiet, untouched slices of paradise that are great choices for weekend getaways.
1. Pangkor Island
Warm beaches, perfect for sunbathing and calm waters teeming with marine life make Pangkor Island an ideal destination. In recent years, Pangkor Island has been marketed as a budget beach destination, a name it lives up to splendidly. Rooms at the resorts on Pangkor Island are affordable, beginning at SGD55.
How to get there: You can take an express bus from Singapore to Lumut by Sri Maju or Starmart. From Lumut, hop on a ferry to Pangkor Island for MYR5(1-way).
2. Awanmulan
Ever wanted to be amidst lush greenery and an array of flora and fauna?
Consider Awanmulan, a tropical retreat in the Jelebu district of Negeri Sembilan. A thousand feet above sea level, the retreat is naturally cool and offers a great ambience for relaxation.
Awanmulan is family run, so do not expect a multitude of service staff to cater to your every need; while staff are friendly, guests are expected to do basic things themselves. Awanmulan boasts pools pumped with river water, which makes them cool, fresh and rejuvenating. Rooms begin at MYR440, check website www.awanmulan.com for the latest rates.
How to get there: Seremban is the nearest town where you can take a taxi to Awanmulan. For bus from Singapore to Seremban, check out these express bus companies: Billion Stars, Eltabina, Golden Coach, Grassland Express, Starmart Express and The One Travel & Tours.
3. Banjaran Hotsprings
There's no need to travel all the way to Japan to immerse in hot springs; simply go up north to Ipoh, to the Banjaran Hotsprings Resort. Boasting several geothermal hot springs, a thermal steam cave and an ice bath, this spa is a must-visit for tired city dwellers. From the hot springs, enjoy dramatic views of 280 million-year-old limestone structures. Villas with king-sized bed begin at SGD550.
How to get there: Benjaran Hotsprings Resort is located 15-min drive from the Ipoh city. From Singapore, take the express bus to Ipoh and take the taxi to Benjaran Hotsprings.
4. Tanjung Lumpur, Pahang
Travellers often ignore peninsula Malaysia's east coast, which is sad because the region boasts some of the country's best seafood.
It's relatively inaccessible, so a car is almost necessary to make this journey. In Tanjung Lumpur, sample fresh fish, clams and calamari – all for delightfully low prices. For more information on one of the most famous dishes in Kuantan and Tanjung Lumpur, click here.
How to go there: Express bus services are available from Beach Road, Singapore to Terminal Sentral Kuantan(TSK). From TSK, it's a 15-20 ride by taxi to Tanjung Lumpur.
5. Dungun, Terengganu
Dungun, a quiet town north of Kuala Terengganu. The beaches in this town are nearly always empty, making for a truly isolated getaway. Hotel rooms here begin at SGD33.
There is no direct express bus from Singapore to Dungun. You will have to travel to Johor Larkin Terminal to take an express bus or travel via Kuala Lumpur.
Book Your Express Bus Ticket Online
Click the button below to search for express bus timing and plan your weekend getaways now.