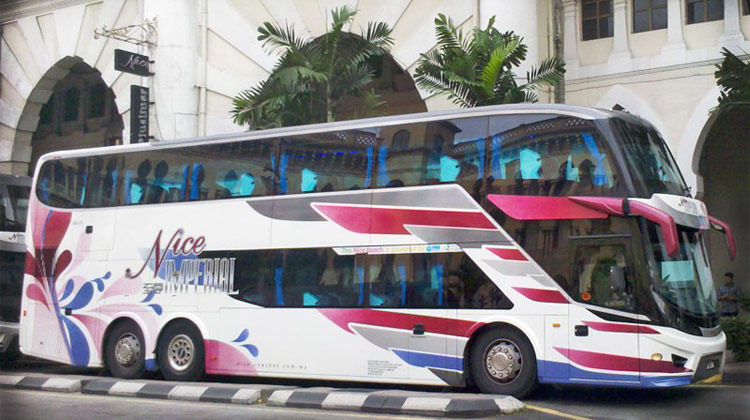 Nice Executive Coach
The Nice Executive Coach has been my favorite express bus to KL. For many years it was located at a not-so-convenient location at Dunearn Road. Now, the office is conveniently located near Bugis MRT at The Plaza, Beach Road which is a couple of bus-stops from Golden Mile Complex.
What I liked about the NICE coach was the non-stop ride along the North South Expressway and arriving at Kuala Lumpur in about 5 hours. The first drop-off point is Terminal Bersepadu Selatan(TBS), follows by KL Sentral and finally arriving at the Old KTM Railway Station.
The Double-Decker NICE Imperial
The NICE Imperial was introduced in 2014 to cater to "business-class" travellers. These double-deckers are installed with the cocoon seats, back-massagers, WiFi onboard and a a cabin crew to serve you snack. These "extras" are priced into the more expensive bus ticket: SGD49(Imperial) vs SGD35(Executive) for a one-way bus ticket from Singapore to Kuala Lumpur.
Beside Singapore-Kuala Lumpur route, NICE also offer the Kuala Lumpur to Penang route from MYR65.
Nice Executive Coach Fares
From
Destination
Departure Time
Fare**
(1-Way)
Singapore
Beach Road
Kuala Lumpur
Old Railway Station
KL Sentral
TBS (Terminal Bersepadu Selatan)
Executive: 10.30am, 1pm, 2pm, 6pm
Imperial: 8.30am, 4pm, 8pm
fr SGD35
Kuala Lumpur
Old Railway Station
Penang
Sungai Nibong
9.20am, 11.15am, 12.10pm, 3.10pm, 6pm, 7.40pm
fr MYR65
Kuala Lumpur
TBS (Terminal Bersepadu Selatan)
8.45am, 10.45am, 11.40am, 5.30pm, 7pm
**The above timing and fares are subjected to changes without notice.
Book Your Bus Ticket Online
Find the best timing, compare prices and save the hustle of booking your bus ticket in person. You can now Book Your Bus Ticket Online.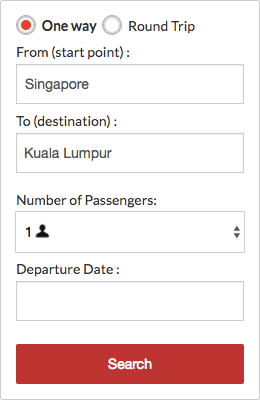 Join the discussion