Mid Valley Shopping for Singaporeans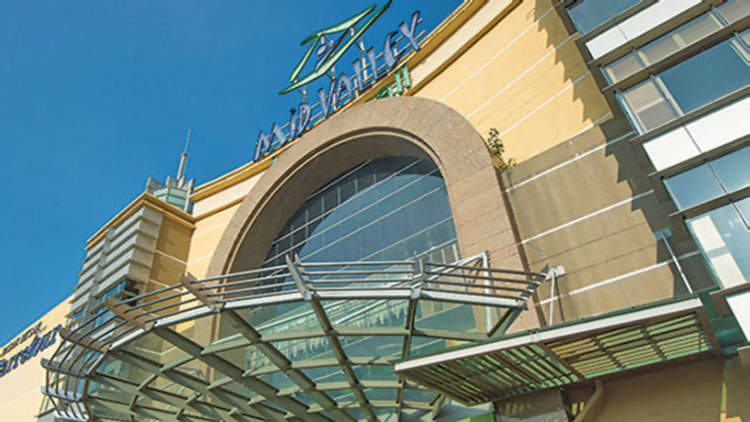 Have you ever wished that you can break out from the regular shopping places in Singapore? With cheap flights from Singapore to Kuala Lumpur, now you can!
Here is how I got from my comfy bed at home in Tampines, to Mid Valley City in KL in less than 5 hours! Believe it or not, you can even make it in time for a late "you tiao + tau huey" delicious breakfast, even before the shops open!
Cheap Flights to Kuala Lumpur
There are three main budget airlines to consider when flying to KL: Air Asia, Jetstar and Tigerair. All three airlines have a flight to KL almost daily, before 8am. If you plan your trip early and buy your tickets 4 weeks in advance, you might get a return ticket to KL with less than SGD99!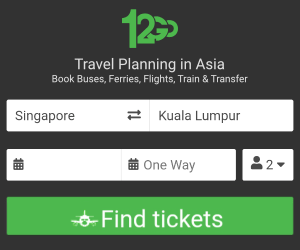 My flight was 7.20am and the return flight was 2120h. Since I stay in Tampines, there is a public bus service number 34 to Changi Airport; and the first bus arrives at approximately 6am at my bus stop. The bus got in front of the check-in counter at Terminal 1 in about 20 minutes.
By the time I was done with the check-in, it was almost 7am and it's time to board to plane since the first flight of the day usually departs on time.
Once the plane landed at KLIA, I took the Aerotrain to get to the main terminal to customs and immigration and quickly exit the transit area.
Getting from KLIA to Kl City
Head directly to the first level using the lifts, to get to the KLIA express train platform. You do not have to buy a ticket to get on the train at this platform - you can get it before you exit! However, make sure that you have RM 35 for your ticket! In my case, a previous train has just departed, so I made use of the time to buy a ticket at the train platform.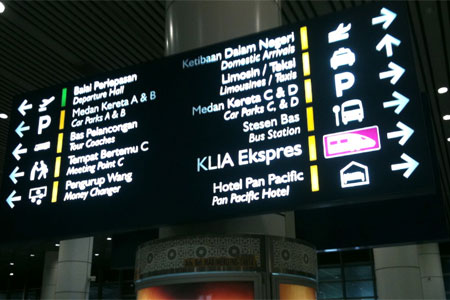 The KLIA Ekspres train ride will take approximately 30 minutes, so by the time you reach KL Sentral, it will be approximately 9.20am.
Getting from KL Sentral to Mid Valley via rapidKL
Head on to the central platform where you can take the rapidKL LRT (Aliran - Kelena Jaya Line). We are taking the train for only one stop, to Bangsar. The ticket price should be RM1.60. The LRT is much like Singapore's MRT - it comes in less than 5 minutes. So the trip to Bangsar station should be quick.
Once you alight the station gates at Bangsar, you should be able to see Mid Valley City as you take the exit on the left. However, it is still a distance away, and we have to take a bus.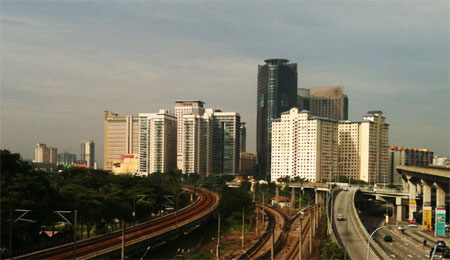 Take the rapidKL U87
There is a bus stop below the LRT station. You can either wait for RapidKL bus U87 (RM1), or wait for the free shuttle service by Mid Valley Shopping Centre. The shuttle bus does not come very frequently, so hop on the one that comes first.
Both buses take you to the same point - the South Court entrance of Mid Valley Shopping Centre.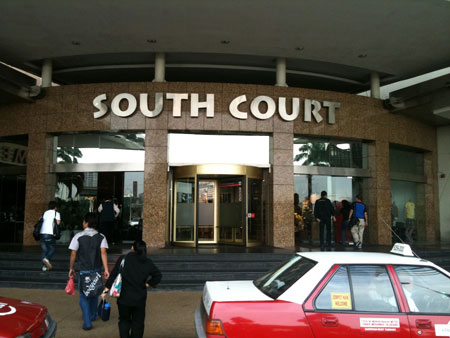 Stroll in and you will find most shops are still closed, its not even 10am! Most shops open at 10am or 10.30am. If you want, you can head to the basement level where you can find a few cafes where you can have your late breakfast!
Shopping at Mid Valley City
There are two major shopping centers in Mid Valley City. Mid Valley KL, and Gardens Shopping Centre. If you would like to stay over for the night, there are also three hotels - Cititel Hotel, Boulevard Hotel, and Gardens Hotel.
Coming back to Singapore
Regardless of when your departure time is, be sure to leave Mid Valley City at least 3 hours before your flight time. This ensures that you can get to your flight on time. To get from Mid Valley City back to KL Sentral, I would recommend you take a cab from the North Court Entrance. The cabs there go by metered fare (I think it is enforced by the shopping complex management). If you take a cab from the hotels, you will have to haggle for the price.
The cab fare from Mid Valley to KL Sentral should be less than RM10. The rest of the journey back is the exact opposite - take the KLIA ekspress directly to KLIA, where you can board your plane home.
Enjoy your shopping at Mid Valley City!
###
Travelogue written by Tan Kian Ann of Blogopreneur.com. He travels regularly to Kuala Lumpur, Malaysia, on business and leisure trips.
You may also want to check out Kian Ann's guide to "How to Write a Travelogue".
Book Your Bus Ticket Online
Here's a couple of websites offering bus tickets: BusOnlineTicket.com and Easybook.com. With online booking you can compare bus fares and select timing from a wide selections of bus operators.