Konsortium Express
Konsortium Express &amp Tours has shut down and ceased to operate.
Konsortium bus company shuts down, travel agent licence revoked...
Affected travellers can call it on 62988425 or contact Grassland Express & Tours, Lapan Lapan Travel, Sri Maju Tours & Travel, Transtar Travel, The One Travel & Tours or WTS Travel & Tours.
Source: The Straits Times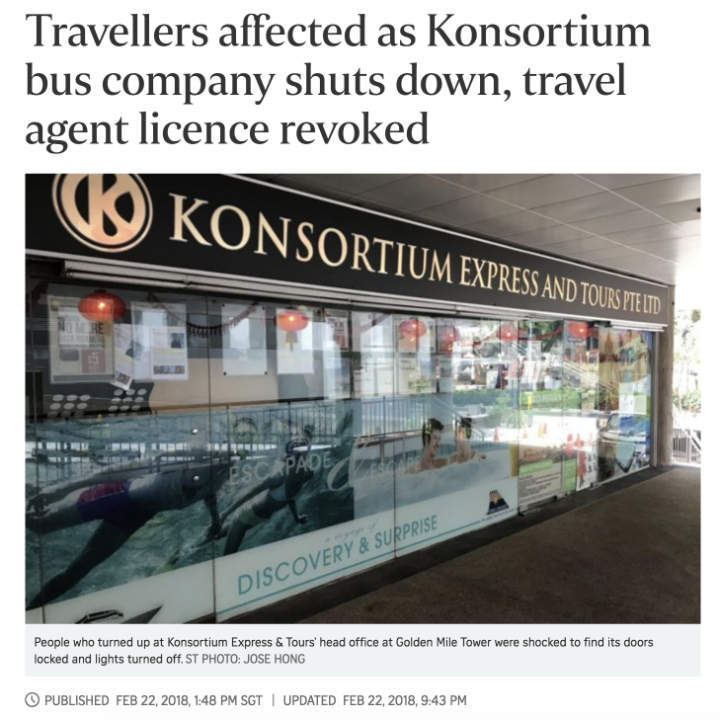 Book Your Express Bus Ticket Online
Find the best timing, compare prices and save the hustle of booking your bus ticket in person. You can now book your bus ticket online at BusOnlineTicket.com and Easybook.com.