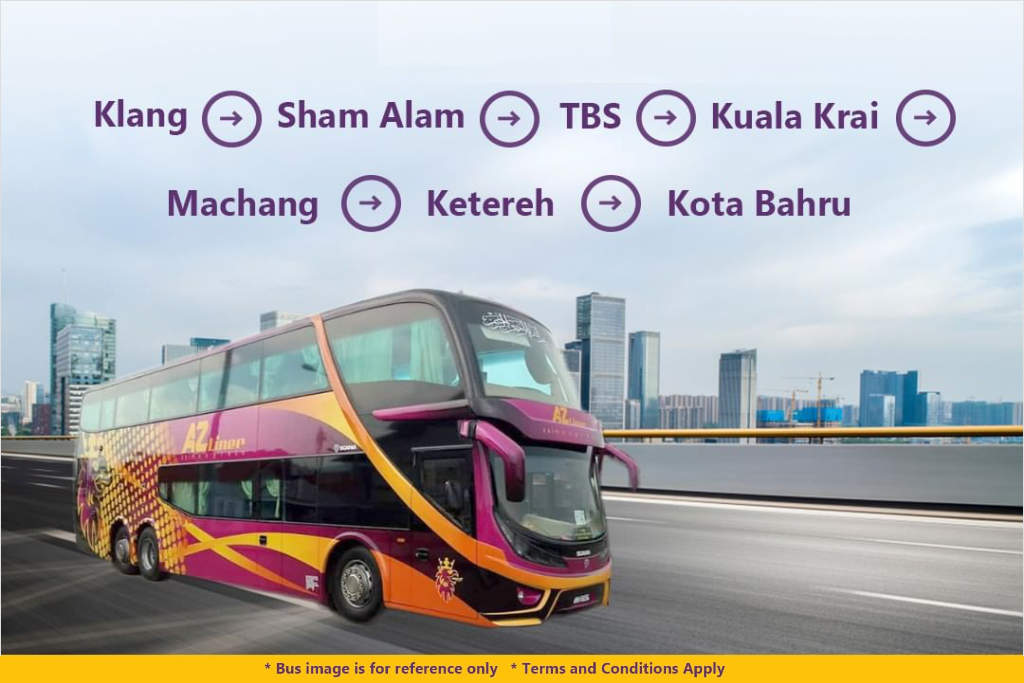 [18 October 2019] AZ Liner has recently partnered with Easybook.com to offer Klang to Kota Bahru bus ticets online. The bus ticket starts from RM49 and are available for trips on Monday morning 9.15am, Friday night 9pm and Saturday night 9.15pm. Besides Klang Sentral, the AZ Liner bus also picks up passengers at Shah Alam's Sultan Salahuddin Abdul Aziz Shah Mosque.
See the table below for the AZ Liner's departure timings from Klang and Shah Alam to Kota Bahru on Monday, Friday and Saturday.
Pick-up
Drop-off
Departure
Ticket Price
1-Way
Klang
Klang Sentral
Kota Bharu, Kelantan
Terminal Kota Bharu
Mon
9.15am
MYR49
Fri
9pm
MYR60
Sat
9.15pm
MYR49
Shah Alam
Sultan Salahuddin Abdul Aziz Shah Mosque
Mon
9.50am
MYR49
Fri
9.30pm
MYR49
Sat
9.50pm
MYR49
To book your AZ Liner's bus ticket online, click Easybook.com.


About Easybook.com
Easybook.com is an online booking platform offering tickets for luxurious coaches, express buses, trains and ferries in Singapore, Malaysia, Indonesia, Thailand, Vietnam, Myanmar and etc.
You might also like