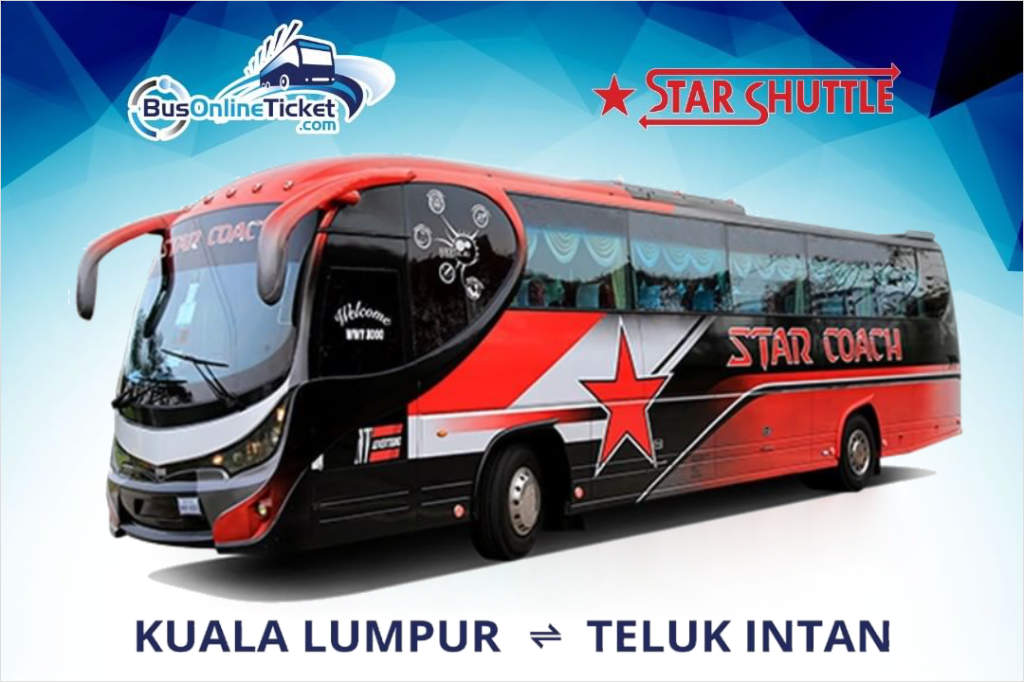 [15 October 2019] Star Coach Express has partnered with BusOnlineTicket.com to offer express bus tickets online. The Kuala Lumpur to Teluk Intan bus ticket costs RM18(one-way). Star Coach also operates express bus from Kuala Lumpur to Johor Bahru and Singapore. The pick-up point in Kuala Lumpur is at Terminal Bersepadu Selatan (TBS) and the drop-off points are Teluk Intan Bus Terminal, Larkin Sentral Bus Terminal in Johor Bahru and Concorde Shopping Centre (Outram Road) in Singapore. The one-way bus ticket from KL to JB bus ticket costs RM35 and from KL to Singapore bus ticket costs RM45.
Besides departure from Kuala Lumpur, you can also take the Star Coach express bus from Teluk Intan to Johor Bahru and from Ipoh to Singapore.
See the table below for the Star Coach Express's departure timings from Terminal Bersepadu Selatan, Teluk Intan and Terminal Meru Raya (Terminal Amanjaya) in Ipoh.
Pick-up
Drop-off
Departure Time
Ticket Price
1-Way
Kuala Lumpur
Terminal Bersepadu Selatan
Teluk Intan
Teluk Intan Bus Terminal
8.15am, 2.30pm, 7.15pm
MYR18
Johor Bahru
Larkin Sentral Bus Terminal
11.30pm
MYR35
Singapore
Concorde Shopping Centre
11.30pm
MYR45
Teluk Intan
Teluk Intan Bus Terminal
Johor Bahru
Larkin Sentral Bus Terminal
9.45am, 10.15pm
MYR55
Ipoh
Terminal Meru Raya (Amanjaya)
Singapore
Concorde Shopping Centre
9pm
MYR60
To book your Star Coach Express bus ticket online, click BusOnlineTicket.com.


About Star Coach Express
Star Coach Express is an affiliate company of Star Shuttle and based in Kuala Lumpur. Star Coach currently operates express bus services from Kuala Lumpur's TBS, Ipoh's Terminal Meru Raya and Teluk Intan Bus Terminal.
You might also like