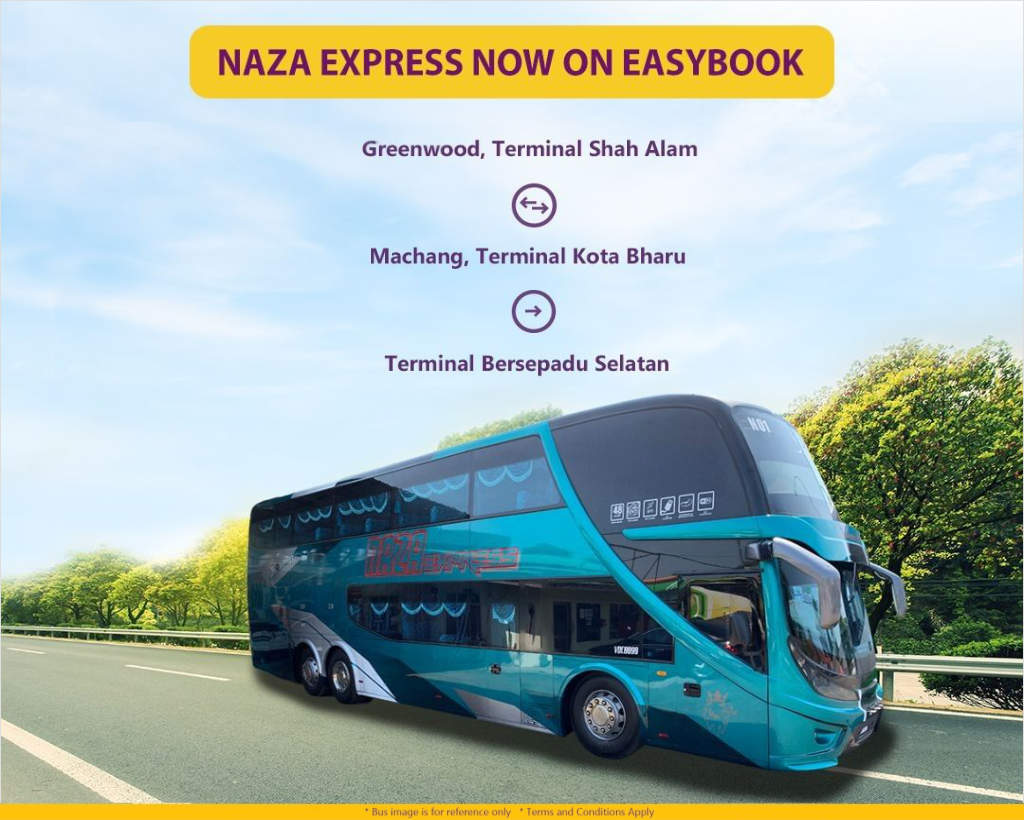 [27 May 2019] Naza Express bus tickets are now available online at Easybook.com. The new partnership offers you more options when booking bus ticket online between Kuala Lumpur, Selangor and Kelantan. Naza Express operates several routes including from Greenwood (Kuala Lumpur) and Terminal Shah Alam (Selangor) to Machang as well as Terminal Kota Bharu in Kelantan. The express bus ride takes about 8 hours and fares start from MYR44 one-way.
Pick-up
Drop-off
Ticket Price
Greenwood, Kuala Lumpur
Machang, Kelantan
Terminal Kota Bharu, Kelantan
MYR44
Terminal Shah Alam
MYR47.50
Machang, Kelantan
TBS (Terminal Bersepadu Selatan)
MYR44
To find the latest bus timing schedule and book your ticket online, click www.easybook.com.


About Easybook.com
Easybook.com is an online booking platform offering tickets for luxurious coaches, express buses, trains and ferries in Singapore, Malaysia, Indonesia, Thailand, Vietnam, Myanmar and etc.
You might also like