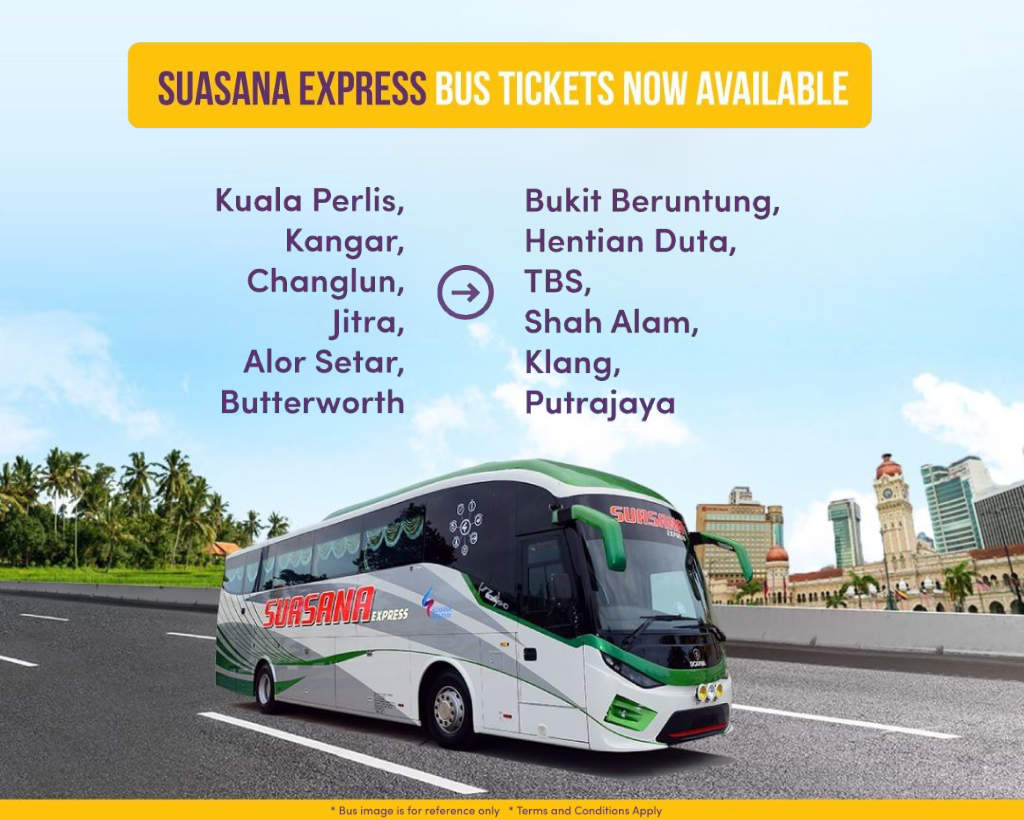 [26 Apr 2019] Suasana Express is partnering with Easybook.com to offer bus tickets online for bus trips originating from Perlis to Butterworth, Kuala Lumpur and Selangor. The pick-up/drop-off locations include:
Kuala Perlis
Kangar
Changlun
Jitra
Alor Setar
Butterworth
Bukit Beruntung
Hentian Duta
Terminal Bersepadu Selatan (TBS)
Shah Alam
Klang
Putrajaya
With Suasana Express bus ticketing available on Easybook.com, you now can book your bus ticket from Perlis to to a variety of destinations in Kuala Lumpur and Selangor without having to queue up at the ticket counter. Log on to www.easybook.com to check out the latest bus schedules and book your bus ticket now.


About Easybook.com
Easybook.com is an online booking platform offering tickets for luxurious coaches, express buses, trains and ferries in Singapore, Malaysia, Indonesia, Thailand, Vietnam, Myanmar and etc.
You might also like