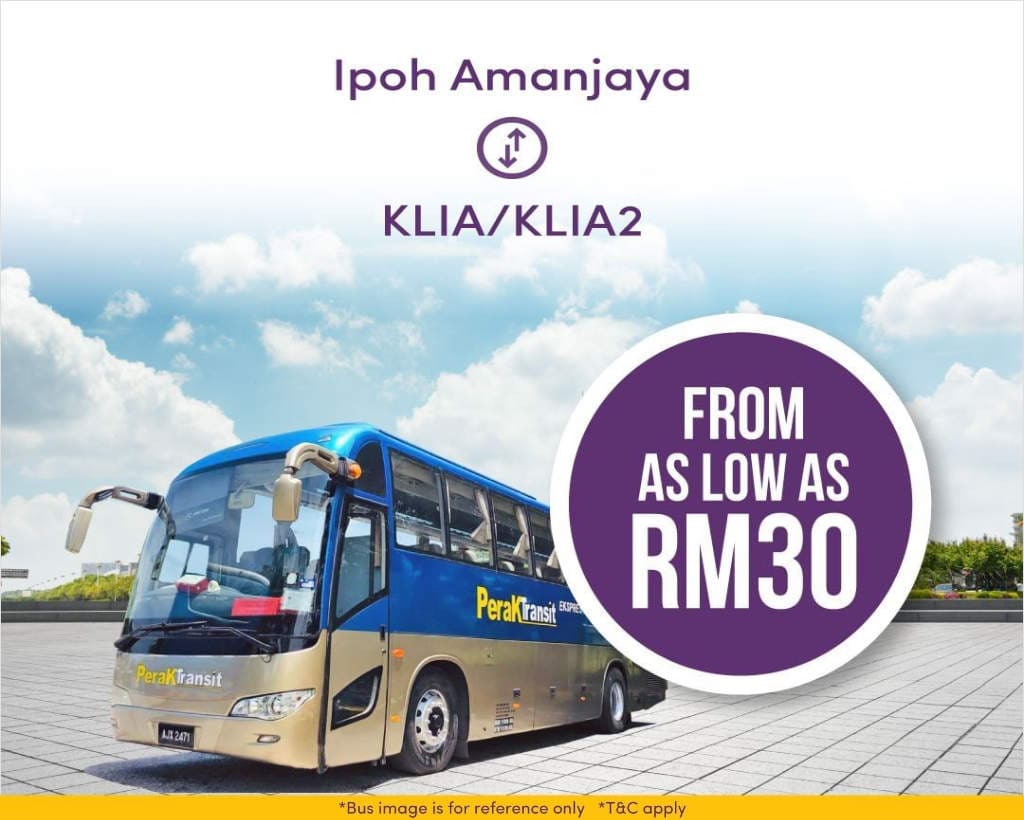 [19 Apr 2019] Easybook is partnering with Perak Transit to offer express bus ticket from Ipoh Amanjaya to KLIA/KLIA2. The one-way bus ticket costs RM30 and the bus journey takes about 3.5 hours.
| Pick-up | Drop-off | Departure Time | Ticket Price |
| --- | --- | --- | --- |
| Ipoh Amanjaya | KLIA & KLIA2 | 8.30am, 1pm & 4pm | MYR30 |
Besides express bus from Ipoh to KLIA/KLIA2, Perak Transit also operates the following express routes:
Ipoh Amanjaya to Cameron Highlands, Betong, Penang Sentral and Kampar
Cameron Highlands to TBS and Penang Sentral
TBS to Ipoh Amanjaya, Cameron Highlands and Kampar
To book your bus ticket online, click www.easybook.com.


About Perak Transit
Perak Transit is a well-known bus operator from the charming town of Ipoh, Perak. It offers reliable bus services to within the state of Perak as well as inter-state express bus to Cameron Highlands, Kuala Lumpur, Penang and etc.
You might also like