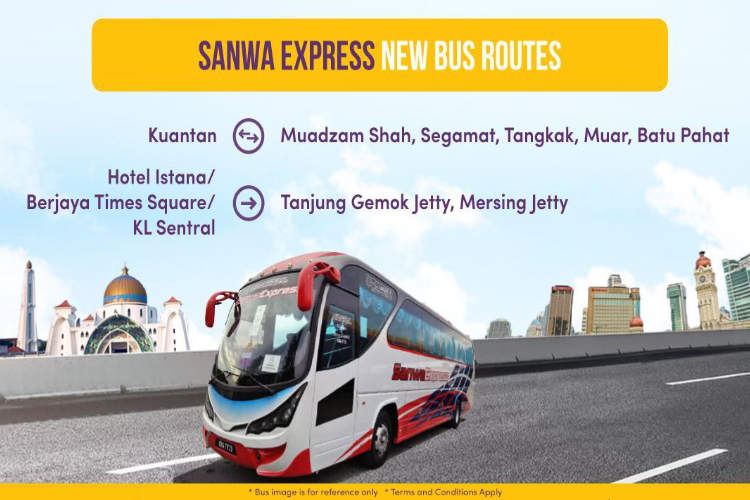 [21 Mar 2019] Sanwa Express partners with Easybook.com to offer affordable bus fares to many exciting destinations in Peninsular Malaysia. Popular routes include express bus from Kuala Lumpur to Tanjung Gemok Jetty and Mersing Jetty. Pick-up points are conveniently located at TBS, Berjaya Times Square, Hotel Istana and KL Sentral.
Pick-up
Drop-off
Departure Time
Ticket Price
TBS (Terminal Bersepadu Selatan)
Tanjung Gemok Jetty
Mersing Jetty
5am, 8.30am, 11.30am, 3pm, 8pm & 11pm
MYR34
Berjaya Times Square
4.30am & 10pm
MYR49
Hotel Istana
9.45pm
MYR49
KL Sentral
4am
MYR55
To book your KL to Tanjung Gemok bus ticket online, click www.easybook.com.


About Sanwa Express
Sanwa Express is based in Bandar Muadzam Shah and has made quite a name for itself as an express and tour bus provider for many travellers in Pahang since it was founded in 2012.
You might also like