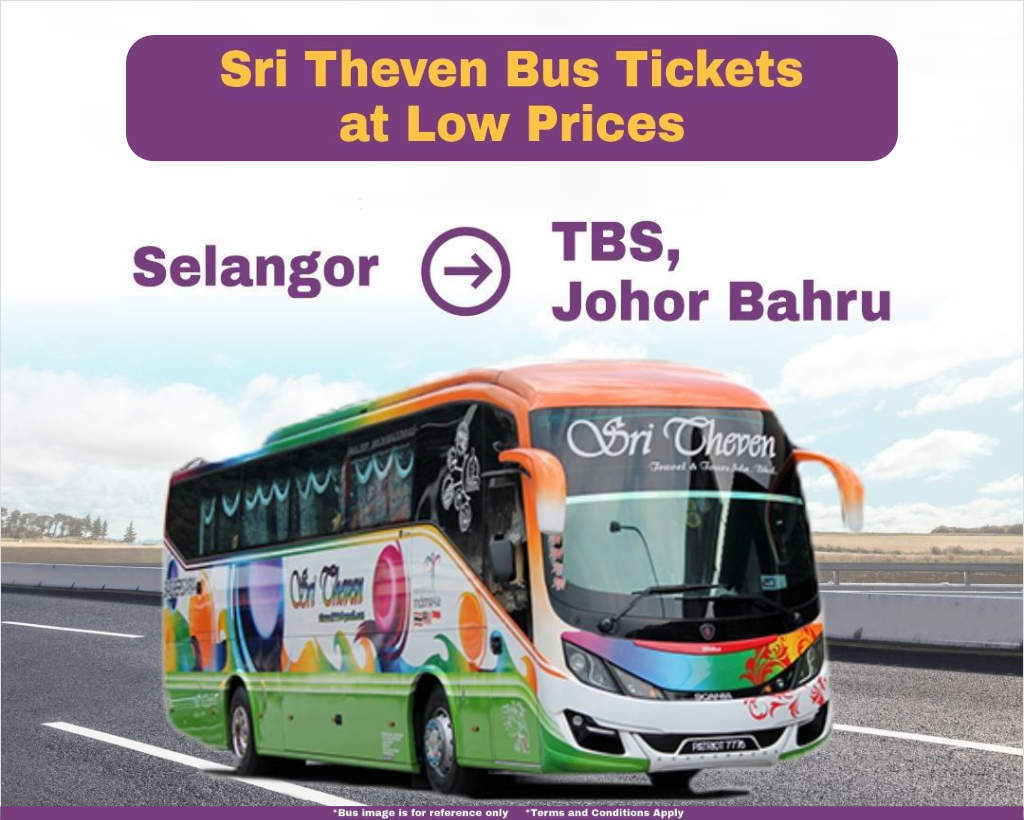 [2 May 2019] Cheap bus tickets are now available online at Easybook.com for Sri Theven's express buses from Selangor to TBS and Johor Bahru. The Sri Theven buses depart from Sabak Bernam, Sekinchan, Kuala Selangor as well as Tanjung Karang to Terminal Bersepadu Selatan and JB Larkin Terminal. The bus journey from Selangor to Johor Bahru will take about 6 to 7 hours.
Pick-up
Drop-off
Departure Time
Ticket Price
Sabak Bernam
Sungai Besar
Sekinchan
Tanjung Karang
Kuala Selangor
Terminal Bersepadu Selatan (TBS)
9.20pm, 9.45pm, 9.55pm, 10.05pm & 10.15pm
MYR20
JB Larkin Terminal
MYR55
To book your bus ticket online, click www.easybook.com.


About Sri Theven Travel & Tours
Sri Theven is based in Selangor and offers express bus trips across the states in Malaysia, including Perak, Penang, Kedah and even get to Hatyai in Thailand. Sri Theven's fleet of buses are mainly 30-seater which offer ample leg room and air conditioning.
You might also like