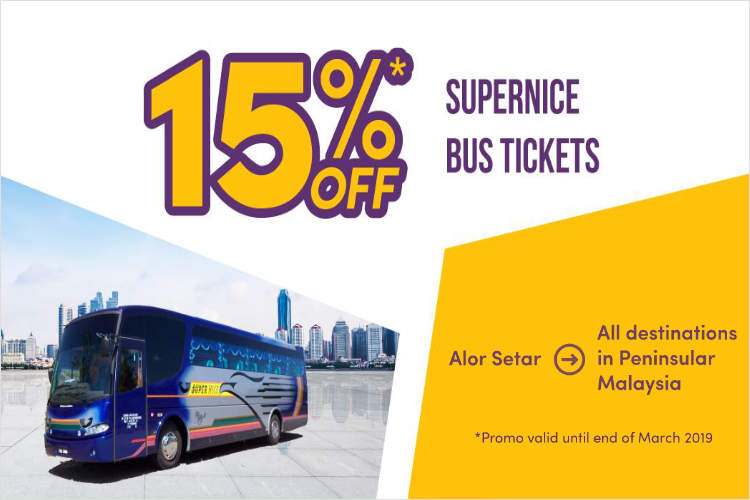 [8 Mar 2019] Enjoy 15% off your Supernice bus ticket for the entire month of March when you book online via Easybook.com. The discount is valid for Supernice bus from Alor Setar to Kuala Lumpur, Klang Sentral, Shah Alam and Johor Bahru. This offer is valid until the end of March 2019 and is available in Peninsular Malaysia for bus travel only.
Pick-up
Drop-off
Departure Time
Ticket Price
Alor Setar
Terminal Shahab Perdana
Kuala Lumpur
TBS
Hentian Duta
10pm
MYR45
MYR38.25
Selangor
Klang Sentral
Terminal Shah Alam
9pm
MYR50
MYR42.50
Johor
JB Larkin Sentral
9pm
MYR75
MYR63.75
To book your Supernice bus ticket online, click www.easybook.com.


About Supernice
Supernice Grassland was founded in Penang during the 1980's to offer bus services from Kuala Lumpur to Penang, Kedah, Perak and Singapore. Supernice buses are equipped with charging port and on-board entertainment system.
You might also like