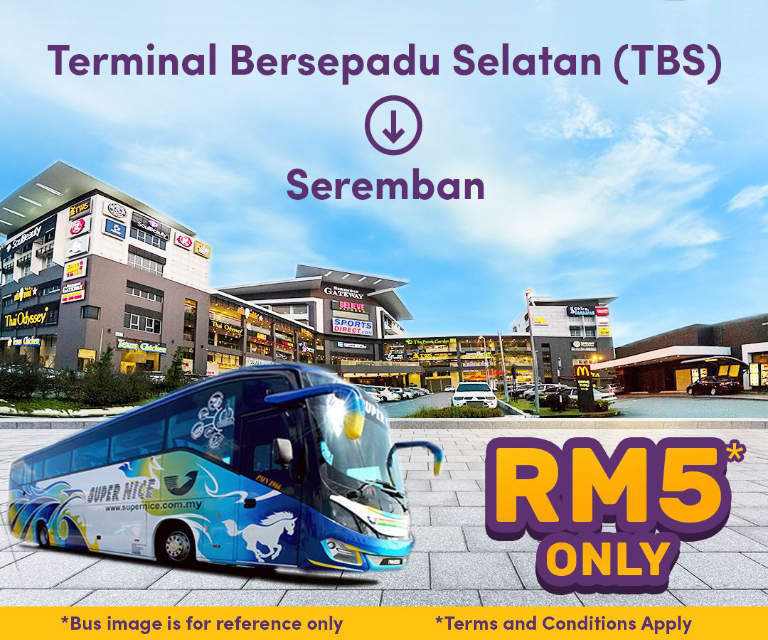 [27 Sep 2018] Supernice Grassland has launched new route from Terminal Bersepadu Selatan (TBS) in Kuala Lumpur to Seremban, Negeri Sembilan. The 27-seater air-con bus has spacious seats equipped charging ports for mobile devices. The one-way bus ticket from TBS to Terminal One Seremban takes about 1 hour and costs only MYR5.
Pick-up
Drop-off
Departure Time
Ticket Price
Terminal Bersepadu Selatan (TBS),
Kuala Lumpur
Terminal One Seremban,
Negeri Sembilan
9.30pm
MYR5
Click www.easybook.com to book your tickets now.


About Supernice Grassland
Supernice Grassland was founded in Penang during the 1980's to offer bus services from Kuala Lumpur to Penang, Kedah, Perak and Singapore.
You might also like