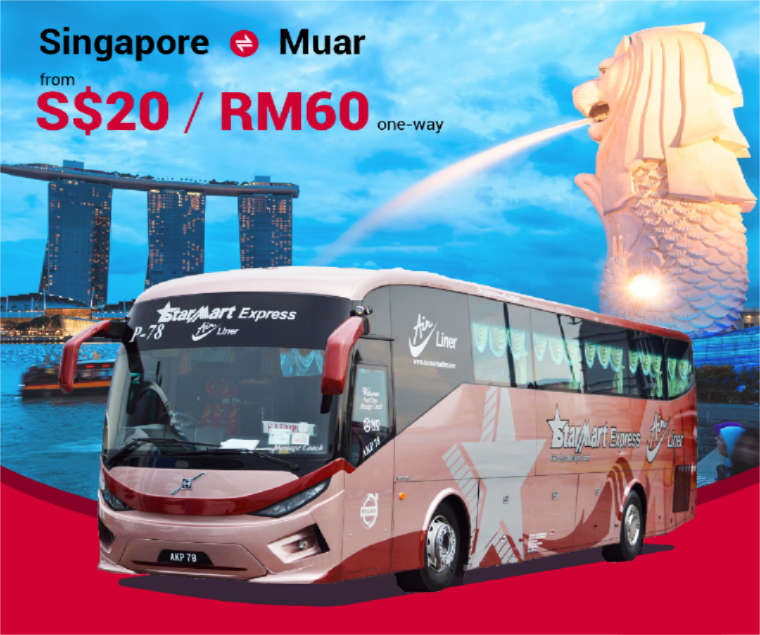 [20 Aug 2018] Starmart Express now offer express bus services from Singapore to Muar, with intermediate stops at Plaza Tol Pagoh and Bukit Pasir. There are two pick-up points in Singapore are located at Golden Mile Tower and Boon Lay Place. The destination drop-off point is located at Perhentian Bas Ekspres Bentayan, Muar.
The one-way bus ticket from Singapore to Muar is priced from SGD20. As for the bus ticket from Muar to Singapore, the price starts from MYR60.
Here's the departure timing from Golden Mile Tower and Boon Lay:
Pick-up
Drop-off
Departure Time
Ticket Price
Golden Mile Tower
Muar
7.30am, 10am & 5pm
SGD20
Boon Lay
8am, 10.30am & 5.30pm
Click here to book your tickets now.


About Starmart Express
Starmart Express is based in Taiping, Perak and has been around since 1989. It is a well-know express bus company in Taiping and operates daily express bus service to Kuala Lumpur, Singapore, Genting Highland, Kuantan, Butterworth, Kuala Terengganu and other towns in Peninsular Malaysia.
You might also like