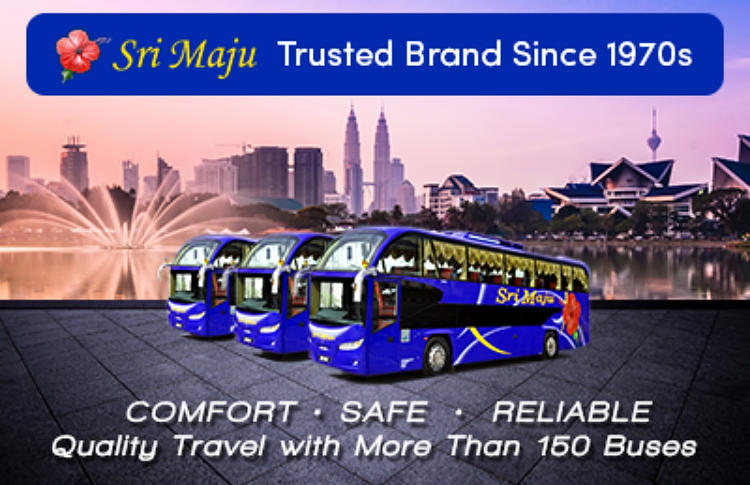 [15 Jul 2017] Easybook.com rated Sri Maju Group as one of the most trusted express bus brand across Singapore and Malaysia. In a news release dated 13 Jul 2017, Easybook.com wrote:
"With a reputation for providing service excellence and trusted by many returning customers. Without a doubt, Sri Maju has become one of the travelers' top preference for express bus."
To read the full article, click here.
Some of the more popular routes operated by Sri Maju are from Singapore to Ipoh, Singapore to Kuala Lumpur(TBS) and Singapore to Penang.
To book Sri Maju bus tickets online, click Easybook.com.


About Sri Maju Group
Sri Maju was founded more than 40 years ago by Dato Yeoh Kian Teik, Mr. Ng Yot Chew & Madam Loh Yin Mooi. It currently serves more than 500 routes daily departures across west coast of Peninsular Malaysia and Singapore. Popular destinations include Kuala Lumpur, Genting Highlands, Johor, Kedah, Malacca, Negeri Sembilan, Penang, Perak and also Hatyai in Thailand.
You might also like