Grand Millennium Kuala Lumpur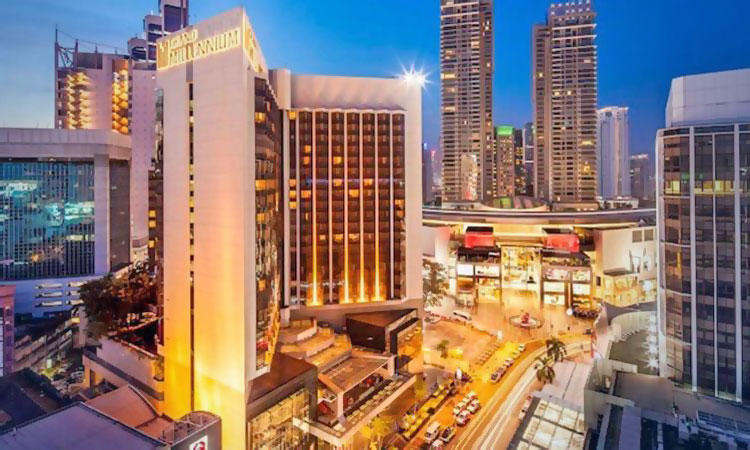 If you are looking for a KL hotel in the central location of Bukit Bintang, Grand Millenium Kuala Lumpur is the perfect choice. Located right beside Pavilion Mall, the hotel is ideally situated in KL's prime business, shopping and entertainment district - Bukit Bintang.
Why Grand Millenium KL is Right for You
Conveniently located near Bukit Bintang monorail station, this five-star luxury hotel boasts exceptional facilities such as a spa with a fully equipped fitness centre, outdoor swimming pool, business centre, free Wi-fi(lobby area), restaurants and bars.
If you're catching a flight after checkout hours and need to freshen up after your business meeting or KL shopping spree, the showers, changing rooms and towels in the spa area are available for use upon request.
The executive clubroom which is exclusive to guests staying in executive suites, presents a wide variety of refreshments, at no extra cost. And there is even complimentary laundry service for guest staying at the executive suites.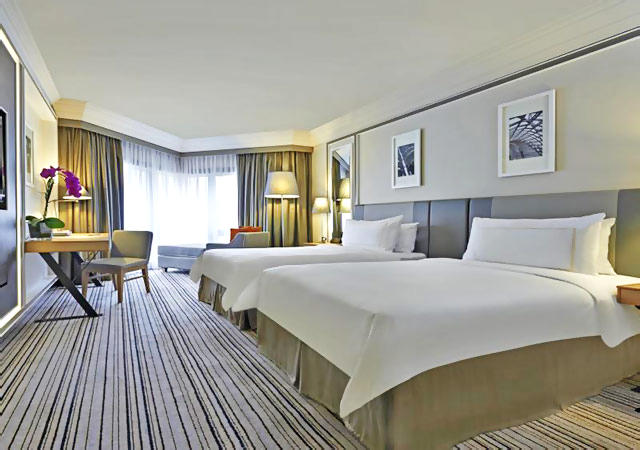 What Others Said About Grand Millenium KL Hotel
Like many 5-star hotels, Grand Millennium Kuala Lumpur possesses a majestic looking exterior along with its lobby. But that is about all. A peek into the rooms would reveal out of style interiors and facilities that require refurbishment.
Recently, there was a spate of complaints of poor service and several angry comments at TripAdvisors.
Room is spacious with all basic facilities. Good view of KL shopping centers from the room. Breakfast spread is good, but crowded. There is a pub in the hotel and music plays until 3am. Rooms are not sound proof so it is noisy if located near the pub
One of the finest hotels I have stayed, but the rates are little too expensive, and they do not provide wi-fi. Although they gave free breakfast after I requested, thanks to the manager.
Other reviewers complained of poor TV reception and the toilet facilities are in need of upgrading. The waiting time for check in/out, as noted in many travelers' reviews, may be a turn off for occupants. Checking in/out generally takes at least half an hour.
Similarly, the waiting time during breakfast hours can be incredibly long. Having said that, the chances of having a quiet breakfast seems remotely possible.
Grand Millenium Kuala Lumpur Hotel Rates
The online booking room rates starts from around SGD155. Book early to enjoy better rates. To find out the latest Grand Millenium Kuala Lumpur hotel rates for your dates of stay, visit Agoda.com and Booking.com now.