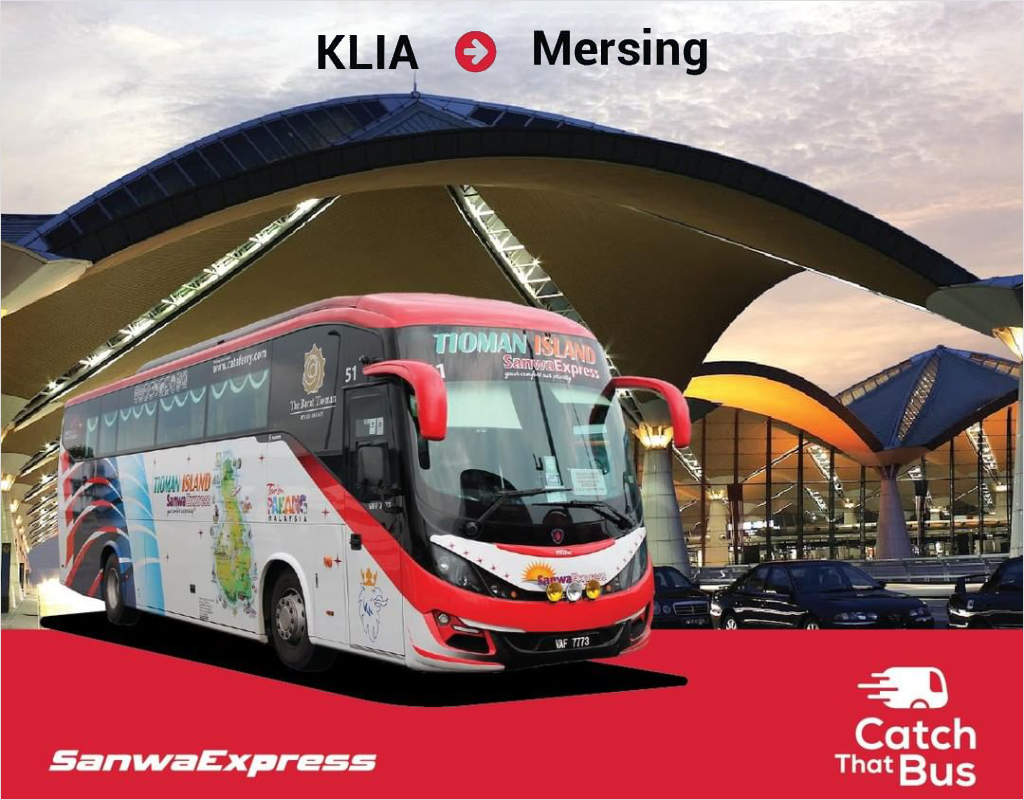 [7 December 2019] Sanwa Express has recently announced a new express bus route between KLIA and Mersing. The express bus will make stops at Muadzam Shah, Kuala Romping, Tanjung Gemok and Mersing Jetty. There are 2 scheduled departures daily from KLIA and the one-way bus ticket starts from MYR50.
The table below indicates the departure timings at KLIA and the one-way bus ticket prices by Sanwa Express.
Pick-up
Drop-off
Departure Time
Ticket Price
1-Way
KLIA
Mersing
Beside Mersing Jetty
6.30am & 6.35pm
MYR52
Tanjung Gemok
Muadzam Shah
MYR50
To book your bus tickets from KLIA to Mersing via CatchThatBus.com, click here.


About Sanwa Express
Sanwa Express is based in Bandar Muadzam Shah and has made quite a name for itself as an express and tour bus provider for many travellers in Pahang since it was founded in 2012.
You might also like