Air Asia X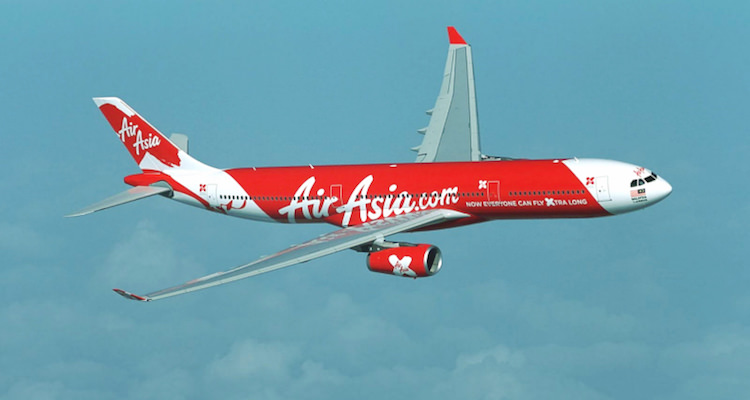 Air Asia X operates and flies medium and long-haul flights from Kuala Lumpur to Tokyo Haneda, Tehran, London, New Zealand and Paris. A subsidiary of Air Asia, it has plans to expand its network further - to fly to New York City, Jeddah and Sydney.
There are two classes of seats onboard Air Asia X flights: the economy class and the premium class with XL seat. The XL seats are wider and offers more legroom, similar to business class on other airlines.
Benefits of Air Asia XL Seats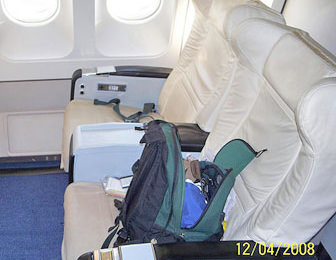 For Premium class, there is no need to do online check-in. There is a dedicated check-in counter exclusively designed to serve a maximum of 12 premium passengers. However, Air Asia X does not have a business lounge, but passengers can pay to enter Plaza Premium Lounge.
Onboard, premium passengers are given blanket, cushion, 2 bottles of water and a meal.
The real value-for-money perk is the XL seat. It can be reclined to nearly like a sleeper. Definitely provides great comfort for travelers on a long-haul flight.
At arrival, premium passengers get to exit the plane first and clear immigration before other passengers. For the price of economy class on other airlines, you get to enjoy the perks of business class passengers!
Air Asia X: Singapore to Paris via KL
Departing/Arriving
Changi Airport T1(SIN) - Kuala Lumpur(KL) - Orly, Paris(ORY)
Flight duration
15 hours to 20 hours including stopover
No. of flights to Paris:
3 daily (Monday, Wednesday, Thursday and Saturday)
Flight timings
1910(Dep) - 0900(Arr)
2045(Dep) - 0900(Arr)
2120(Dep) - 0900(Arr)
AirAsia: Singapore to London via KL
Departing/Arriving
Changi Airport T1(SIN) - Kuala Lumpur(KL) - London(STN)
Flight duration
17 hour to 20 hours
No. of flights to London:
2 flights
(Tuesday, Wednesday, Friday, Sunday)
Flight timings
0910(Dep) - 2145(Arr)
1140(Dep) - 2145(Arr)
AirAsia X Review
So far, those who have travelled on Air Asia X have been happy with its in-flight service. Many praised for its seats with extra legroom. The selection of meal offers good variety and food is tasty and reasonably-priced.
The only thing to avoid is its check-in facilities. The check-in queue is usually long, so it is advisable to check in on-line or arrive that the airport earlier.
Economy class is fairly comfortable for short-haul flights. But for tall passengers, it is recommended to pay the extra dollars for the "hot seat" - for more legroom.
Find Cheap Flights Online