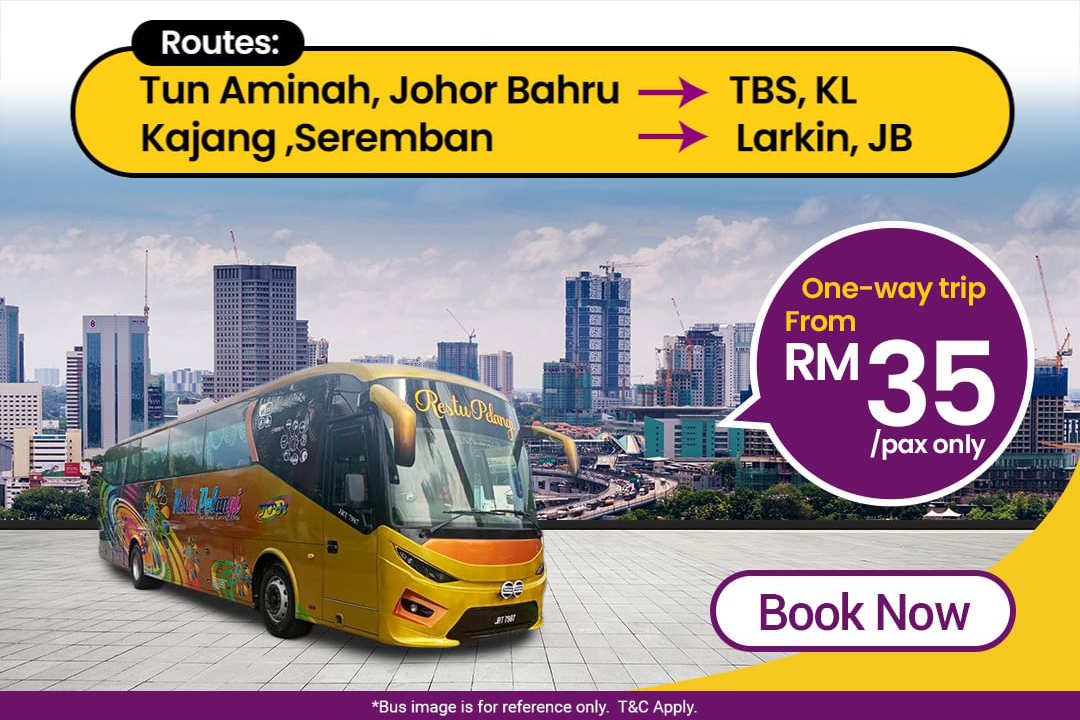 [3 Jan 2023] Restu Pelangi Express has opened up two new routes, one from Tun Aminah to Terminal Bersepadu Selatan and another from Kajang to JB Larkin Terminal. Bus ticket prices start from MYR35 and MYR40 respectively. You can book the Restu Pelangi Express bus ticket online at www.easybook.com.
Pick-up
Drop-off
Departure Time
Ticket Price
1-Way
JB Larkin Terminal
TBS
(Terminal Bersepadu Selatan)
3.00pm
MYR35
Tun Aminah
3.30pm
Kajang
JB Larkin Terminal
8.15am & 10.45am
MYR40
*The above timing and bus ticket prices are subjected to changes without notice.

About Restu Pelangi
Restu Pelangi Express is known for operating a fleet of well-maintained buses with air conditioning, comfortable seating, luggage compartments, port charging phone and many more.
You may also like: