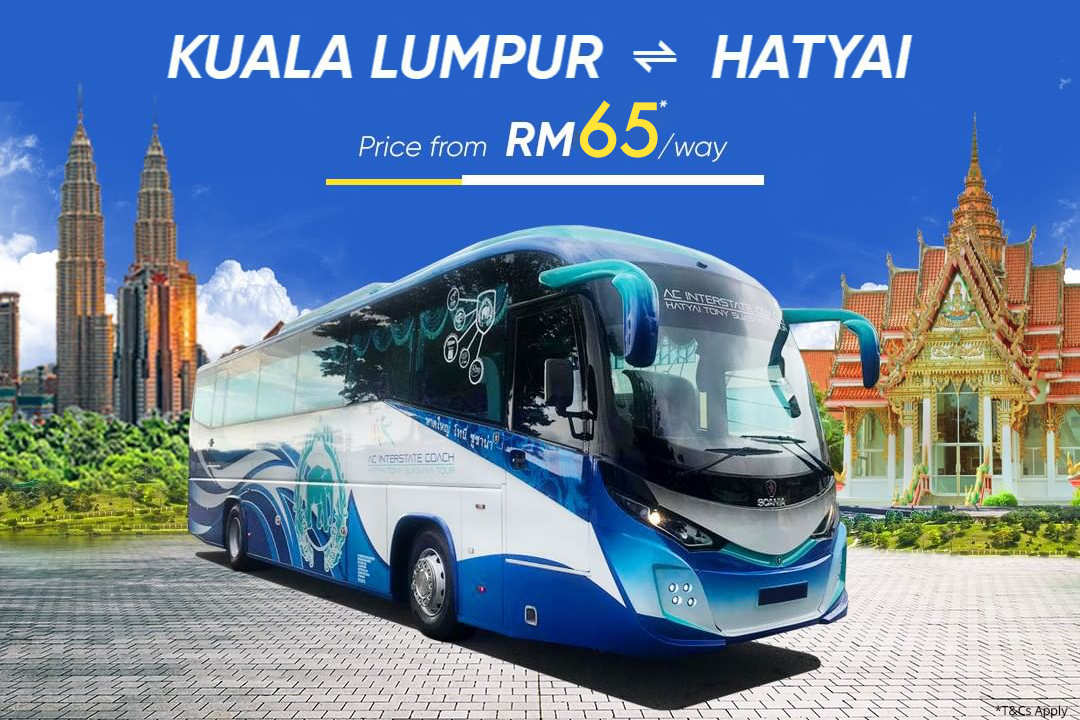 [17 Jun 2022] The Malaysia-Thailand land border has reopened to to express buses. You can now take the Suasana Tony Coach from Kuala Lumpur to Hatyai.
The one-way bus KL to Hatyai ticket costs MYR65 and there are 3 departures daily from both TBS(Terminal Bersepadu Selatan) and Hentian Duta Bus Terminal.
Pick-up
Drop-off
Departure Time
Ticket Price
1-Way
TBS
(Terminal Bersepadu Selatan)
Hatyai Songkhla
(Chee Uthit Road)
9am, 10pm & 11pm
MYR65
Hentian Duta
10am, 10.30pm & 11.30pm
*The above timing and bus ticket prices are subjected to changes without notice.
To book your KL to Hatyai express bus tickets, click BusOnlineTicket.com.

About Suasana Tony Coach
Suasana Tony Coach is one for the most popular express bus operators for the Kuala Lumpur to Hatyai route - known for its competitive pricing and well equipped fleet of coaches. The reclining seats are arranged in 2+1 seats pers row offering spacious seats and ample legroom. In addition, each seat is equipped with USB port to power your mobile devices.
You may also like: