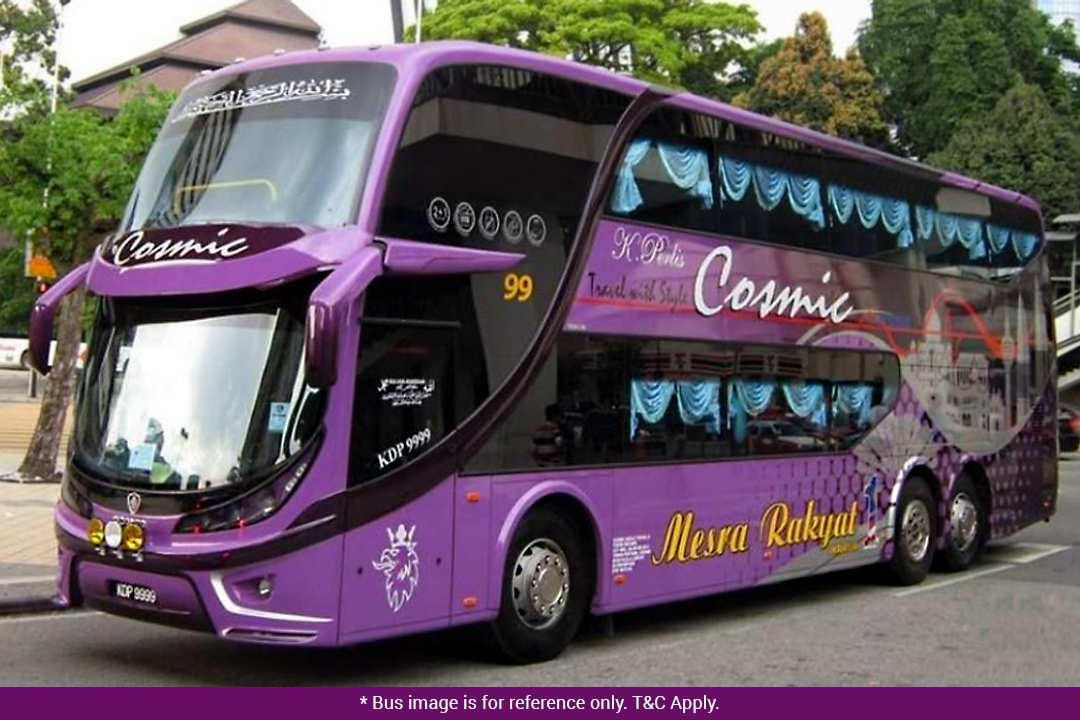 [8 Jun 2022] Cosmic Express partners Easybook.com to offer bus ticket online for trips between Kuala Lumpur and nothern part of Peninsular including Penang, Kedah and Perlis. Bus ticket from Kuala Lumpur to Penang costs MYR41, from Kuala Lumpur to Perak costs MYR40, from Kuala Lumpur to Perlis costs MYR55, and from Kuala Lumpur to Kedah costs MYR42.
Pick-up/Drop-off in Kuala Lumpur and Selangor
You can catch the Cosmis Express bus at Terminal Bersepadu Selatan(TBS) and Hentian Duta. Alternatively, you can also board the bus at Terminal Shah Alam, Putrajaya Sentral and Kajang.
Destinations in Penang, Perak, Kedah & Perlis
The pick-up/drop-off point in Penang is Penang Sentral, Butterworth. As for destinations in Perak, Kedah and Perlis, please refer to the table below.
State
City/Town/Terminal
Penang
Penang Sentral(Butterworth)
Perak
Gerik, Kroh, Pengkalan Hulu
Kedah
Sungai Petani, Alor Setar, Baling, Jitra, Kuala Ketil, Kuala Nerang, Kulim, Pendang, Sik, Changlun
Perlis
Kuala Perlis, Kangar
*The above drop-off/pick-up locations are subjected to changes without notice.
For more information on Cosmic Express express bus route network, please click here. To book Cosmic Express bus tickets online, click Easybook.com.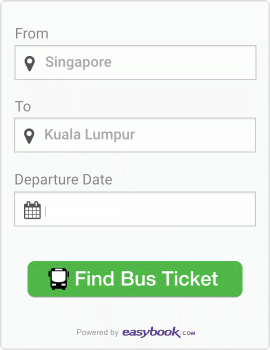 About Cosmic Express
Cosmic Express offers departures from Kuala Lumpur, Kuantan, Alor Setar, Kuala Perlis and other northern cities in Peninsular Malaysia. The fleet of express buses include double-deckers that are air-conditioned and equipped reclining seats that offer ample legroom and comfort for long-distance travels.
You might also like