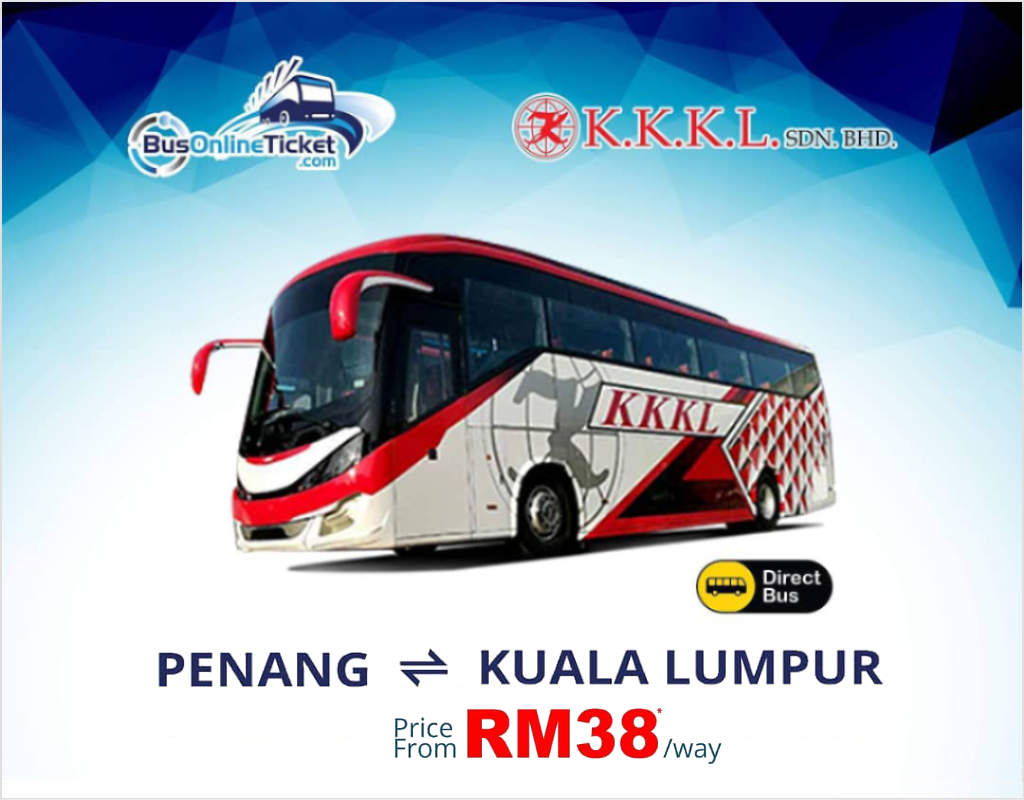 [9 September 2019] Fans of KKKL Express can now take a direct express bus from Penang to Kuala Lumpur. There are two pick-up points on Penang Island: Sungai Nibong Bus Terminal and Penang Komtar. As for the drop-off points in Kuala Lumpur, you can choose either Terminal Bersepadu Selatan (TBS) or KL Sentral.
To take the KKKL Express bus from Kuala Lumpur to Penang, there is only one pick-up point, at TBS. The KL to Penang express bus will stop only at Sungai Nibong Bus Terminal. Check out the table below for both the Penang to KL and KL to Penang bus departure timing.
Pick-up
Drop-off
Departure Time
Ticket Price
1-Way
Penang
Komtar
Kuala Lumpur
TBS/KL Sentral
7am, 9.30am, 11am, 1.30pm, 3pm, 7pm, 12.30am
MYR38
Penang
Sungai Nibong
Kuala Lumpur
TBS/KL Sentral
7.15am, 9.30am, 11.15am, 1.45pm, 3.15pm, 7.15pm, 12.45am
MYR38
Kuala Lumpur
TBS
Penang
Sungai Nibong
7am, 11.30am, 1.30pm, 2pm, 2.30pm
MYR38
Click here to find out more about the KKKL Express bus between Kuala Lumpur and Penang at BusOnlineTicket.com.


About KKKL Express
First established in 1983, KKKL Express has since grown into one of the largest and well-known bus companies that offers express bus services to major cities in Malaysia, Singapore, and Thailand. KKKL Express is big on safety and quality services, thus making sure all their drivers are well-trained and experienced.
You might also like