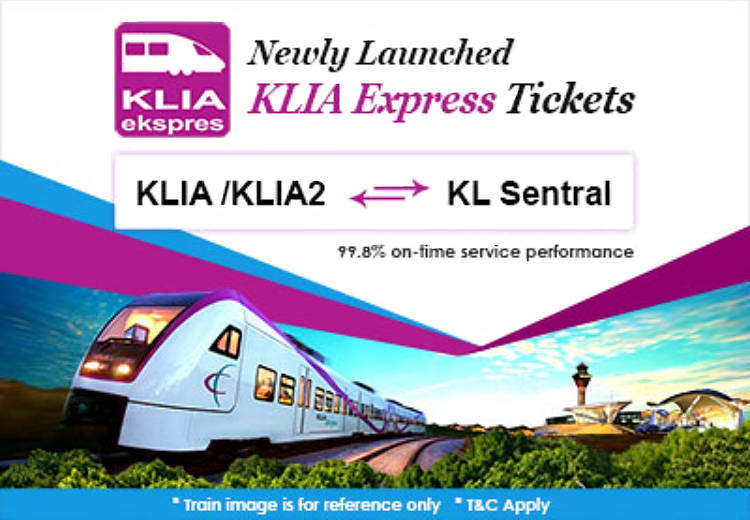 [25 Nov 2017] Save time and ride in comfort on the KLIA Ekspres when you travel to Kuala Lumpur via KLIA/KLIA2. The KLIA express train tickets are now available online at Easybook.com. The 1-way ticket price from KLIA/KLIA2 to KL Sentral is MYR55. The KLIA Ekspres is Malaysia's fastest railway system trip and takes only 28 minutes to travel from KLIA to KL Sentral, and 33 minutes from KLIA2.
Departure Time
KLIA2
KLIA
KL Sentral
Ticket Price
First Train
4.55am
5am
5.28am
MYR55
Last Train
12.55am
1am
1.28am
**The interval between trains is 15 minute during peak hours and 20 minutes during off-peak.
To book your KLIA-KL Sentral express train, click Easybook.com.


About KLIA Ekspres
The KLIA Ekspres is operated by Express Rail Link Sdn Bhd, a company jointly owned by YTL Corporation Berhad, Lembaga Tabung Haji, SIPP Rail Sdn Bhd and Trisilco Equity Sdn Bhd. The KLIA Ekspres, commenced operation in 2002, is a non-stop air-rail connection between Kuala Lumpur International Airport and KL Sentral Station and has a 99.8% on-time service performance.
You might also like