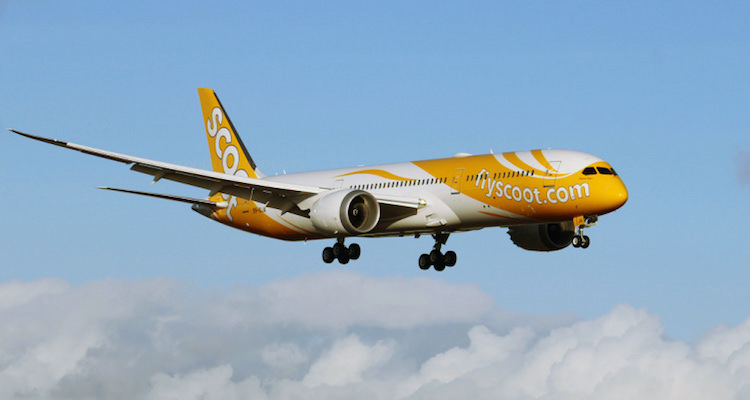 Scoot: long-haul budget airline from Singapore
Scoot (酷航) is the long-haul budget carrier owned wholly by Singapore Airlines. It is based in Changi Airport Terminal 2 and has plans to fly to Australia, New Zealand, India and Europe in June 2012.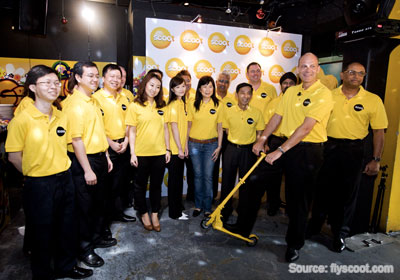 All destinations will be officially unveiled when ticket sales starts in March 2012, offering its airfares up to 40% cheaper than full-service carriers.
Fly Scoot to Sydney
Scoot Air has announced that it will fly its maiden flight to Sydney, Australia in June 2012 - one flight per day. Interestingly, Singapore Airlines is already flying 4 flights daily to Australia, though it has repeatedly stressed that Scoot has no intention to take over routes from SIA. Nevertheless, it is a good news to passengers travelling from Singapore to Sydney as they soon have a cheaper alternative, besides JetStar and Air Asia X.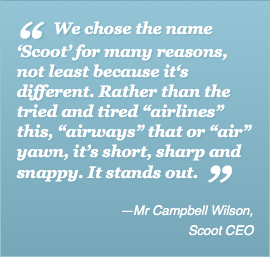 What does Scoot mean to Tiger Airways & SilkAir
A medium-haul no-frills carrier of SIA, Scoot Airlines flies to destinations five to 10 hours away from Singapore. Tiger Airways where SIA has stake, is a short-haul budget airline that flies to Asian destinations four hours away.
SilkAir, on the other hand, was set up by Singapore Airlines to replace SQ flights to Asian destinations like Penang, Bali and Siem Reap. With little overlapping on the routes, Scoot is unlikely to post a threat to them but will compete head on with other long-haul budget carriers like JetStar and Air Asia X.
Scoot heads on with JetStar and Air Asia
Ask yourself - if all three carriers, JetStar, Air Asia X and Scoot, fly to Sydney at similar fee, which airline will you pick? Backed by SIA's image and branding, Scoot definitely has an edge over the two. But that also means passengers have higher customer quality expectations of Scoot than JetStar Asia and Air Asia. Can Scoot live up to the expectations, we will know soon.
Find Cheap Flights Online
Join the discussion