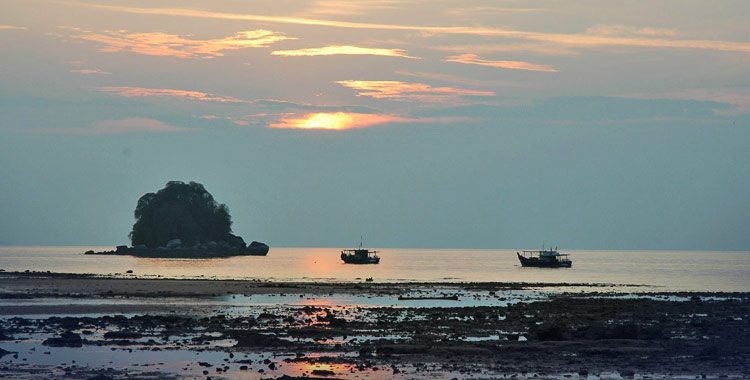 Bus to Mersing - Gateway to Tioman Island
Mersing is small town on the east coast of Malaysia and is known for its ferry jetty where you can catch a boat to nearby islands and the most popular one being Tioman Island. The bus journey from Singapore to Mersing takes about 4 hours. In order to arrive Mersing before noon to take a ferry to Tioman Island, you will have to catch a really early morning express bus.
Early Morning Departure from Singapore to Mersing
For the early morning departures, you can either take The One Travel & Tours express buses from Golden Mile Complex at 6.15am or from Boon Lay at 6.45am. For those who are not in a hurry to catch the ferry you may want to consider Transnasional express buses that depart from The Plaza @ Beach Road twice daily: 9am and 10pm.
Bus to Mersing Timing & Fares
Bus Company
Pickup Point
Departure Time
Fare**
(1-Way)
The One Travel & Tours
Golden Mile Complex
6.15am
fr SGD31.50
Boon Lay
6.45am
Transnasional
The Plaza @ Beach Road
9am, 10pm
fr SGD33.20
**The timing & bus ticket prices are indicative, please click here for the latest.
You can book bus ticket to Mersing online using this form:
Join the discussion