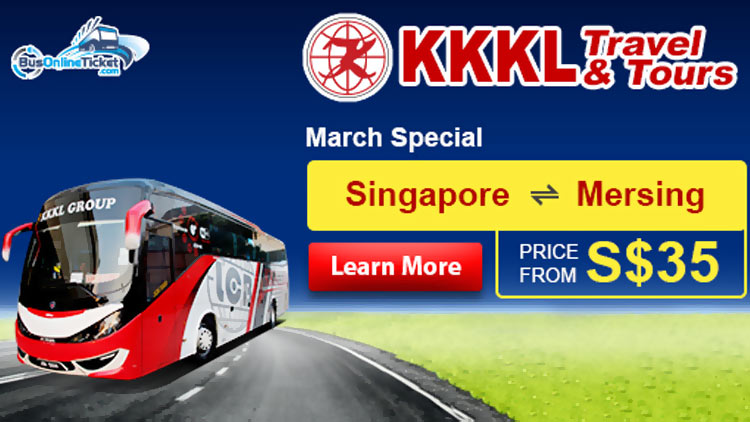 [16 Mar 2017] For those who love the beach and diving in Tioman and nearby islands, you have an additional express bus service option to Mersing Jetty, the gateway to Tioman Island. KKKL will start a daily coach from Singapore to Mersing from 17 March. Pick-up points are located at Textile Centre and Bugis MRT Exit D Taxi Stand. One-way bus fare (Singapore-Mersing) starts from SGD35.
To book your KKKL Express bus tickets to Mersing, click BusOnlineTicket.com.
Time
Pick-up
Drop-off
6.15am
Textile Centre
Mersing Jetty
6.30am
Bugis MRT Exit D Taxi Stand

About KKKL Express
KKKL Express is operated by KKKL Travel & Tours Pte Ltd and is a subsidiary of KKKL Sdn Bhd in Malaysia. Over the years, it has grown to become one of the largest express bus operators in Malaysia.